A petition to allow a number of people to live permanently on their houseboats along the Grand Canal in Dublin has amassed almost 6,000 signatures.
Waterways Ireland had asked the owners to move their boats, as they had overstayed their allocated time and were breaking the rules.
The owners were told that their boats would be lifted out of the water, stored and could be later sold at auction, if they did not comply.
A bill for the cost of lifting the boats would also be sent to the owners.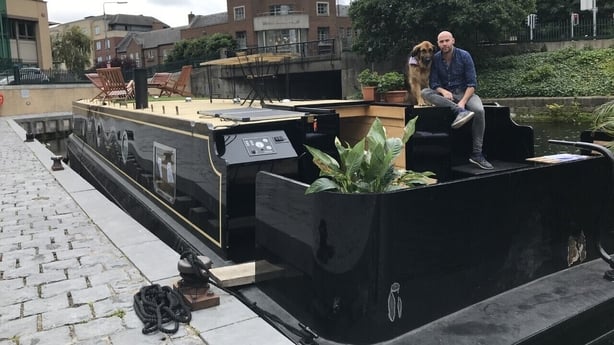 However, after a meeting with Minister of State for Heritage Malcolm Noonan last week, Waterways Ireland agreed not to remove any liveaboard boats, for now.
Instead, both the cross-border body and the minister are working on a long-term solution.
Demand for houseboat living has soared in recent years.
However, there are just 28 residential permits in Ireland. Hundreds of people are believed to living illegally on their boats across the country.
On the Grand Canal in the heart of Dublin city, lives Gary and his dog Kimba.
A familiar sight for anyone in the Portobello area, their black barge, with gold coloured trimming, is Gary's pride and joy; immaculately maintained both inside and out.
He moved in permanently at the start of March.
"I spent the lockdown here. It's a nice place to be when you're on the water and you're connected to nature and there's not that many people around it was a nice place to be," he said.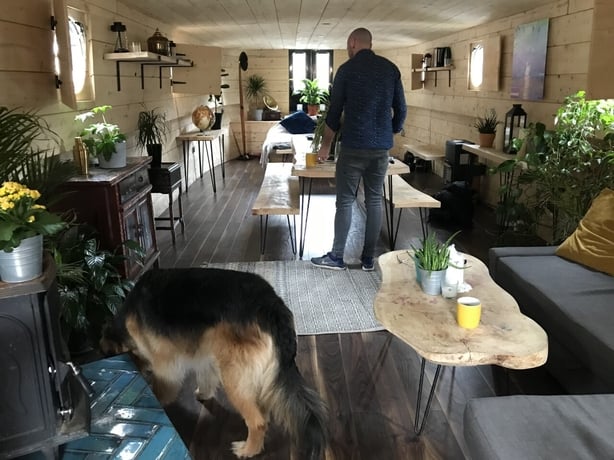 The trouble for Gary, a qualified vet, and some other houseboat owners is that they do not have a permanent residential permit.
Without a permit, which costs €300 a year in Grand Canal Dock, he cannot stay permanently on his boat.
There are temporary permits, but Gary has not got one of those either.
Instead, he must move his boat 500 metres, every five days. If he overstays, he risks being lifted from the water.
"Basically, a few weeks ago we were issued an eviction notice from Waterways Ireland saying that they were going to pick up the boats with a crane and remove them so we set up a petition to try to [get] Waterways Ireland to allow us to initiate moorings along the Grand Canal from the basin to Portobello to Suir Road. It's almost up to 6,000 signatures at the moment."
Gary says that both he and the others involved with the petition are not trying to shirk paying a permit. They are happy to but the problem is that they cannot get them.
He understands that people might be annoyed by the fact that they are refusing to leave. However, the young vet believes that it is important he and others make a stand.
"People have been asking to develop the canals and develop business and absolutely nothing happens," he said.
This particular petition only affects a small number of houseboat owners who mostly moor around the Portobello area. The truth is, however, many people all over Ireland are living illegally on boats.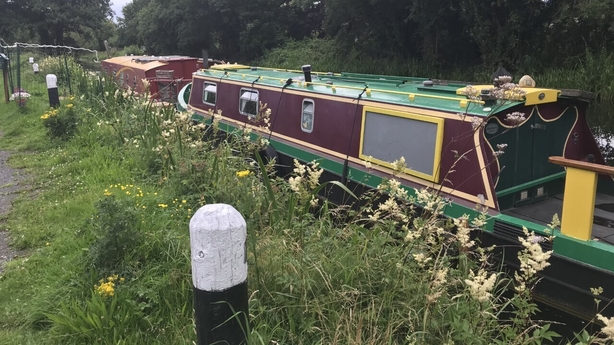 For most, it is a way of life that they adore, but the trouble is that getting a permit is extremely difficult.
Just 28 exist in Ireland; 20 of them are in Grand Canal Dock and eight are in Shannon Harbour.
Reg McCabe is PRO of Inland Waterways Association of Ireland (IWAI) - the representative group.
He says there has been significant demand for years and there is no official census of liveaboards.
"We are really working on back of the envelope kind of estimates, but I wouldn't be surprised if the number was around 500."
IWAI would like to see these 'liveaboards' regularised and Reg says many people are in precarious situations regarding legal tenure and also in regard to electricity and water supply.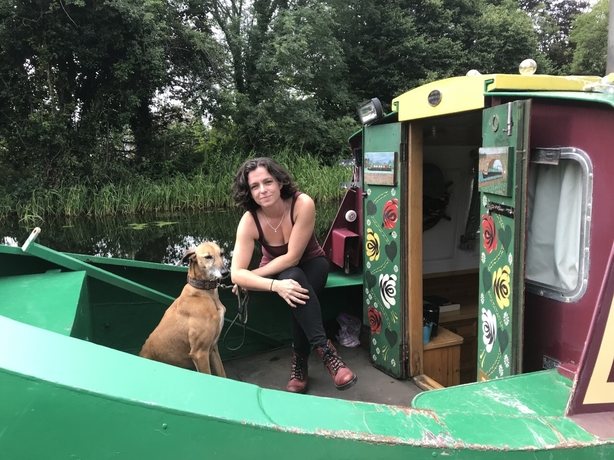 In Castleknock, close to the train station, are several liveaboards.
Among them, Laura Swan, who works full-time as a nurse and her daughter, who has a new arrival on the way.
They have extended mooring permits, meaning they can park their boats up for a year. However, they can only stay onboard, legally, for 90 days.
"I have two barges, a narrow boat and a wide beam. And also Darcy, a lurcher. I've been living around the Castleknock area for the last three years and in the next little while my daughter, Evelyn, is going to be hopefully delivering a healthy, happy baby girl.
"And so, we would like to continue the tradition of bringing her up on the boat if we could, but that's made incredibly difficult when you don't have the basic services like water and sewage disposal."
Like Gary, Laura says that she is happy to pay for a full-time residential permit.
"I just want to be recognised and acknowledged. And it's that simple."
When asked if there are plans to boost supply of residential mooring permits, Waterways Ireland said in a statement that it is working on a ten-year strategy for the development of Ireland's inland waterways.
A public consultation, as part of that strategy, will get under way later this year.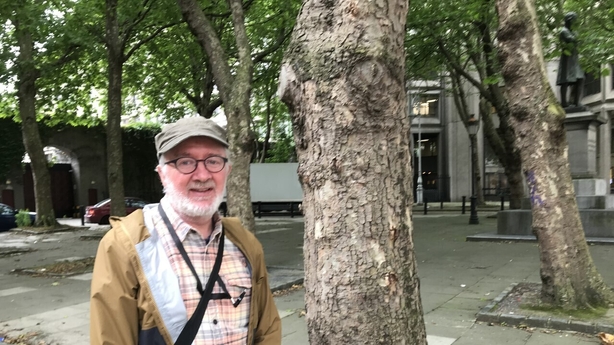 When barge owners like Gary were told that their boats would be lifted from the water earlier this month, Minister for Heritage Malcolm Noonan held a meeting with Waterways Ireland. Both agreed that the boats would be left where they are.
Mr Noonan hopes that there will not be any evictions while work on the 10-year strategy is under way.
He said: "I hope so. You know this is a whole new area for me so I'm trying to find my feet with this. I am hopeful that in the short term we can deal with those specific issues.
"I want to ensure that we strike the right balance with this, in terms of numbers. I certainly think 28 is far too low. So, I would hope that we would get to a point where we would reach a manageable number across the network."
The minister will today visit some of the boat owners, who hope to some day receive full-time permits.