Three independent economic studies have indicated that Kerry will be one of the counties hardest hit by the coronavirus pandemic, because of its dependence on tourism.
One of the studies quantifies the loss to the county's tourism industry this year at €400 million.
As Ireland's tourism and hospitality sectors prepare to reopen next week, public and private agencies in Co Kerry have combined to launch Safe Destination Kerry, in a bid to lure visitors back to a county which has had just two confirmed cases of Covid-19 in over a month.
The fightback in Kerry has already begun with a deep clean of public spaces, to have everything ready for visitors when they return and on a bright summer morning in Tralee recently, shoppers had to dodge between street cleaners and power washers. 
In an analysis published by the country's three regional assemblies, Kerry was found to have the highest exposure to the economic impact of Covid-19, with more than half its businesses operating in sectors likely to be worst affected. 
In their study of the impact of Covid-19, consultants EY identified Kerry as the county with the highest proportion of its workforce in the tourism and hospitality sectors, at 18%.
EY said tourism was one of the first sectors to be hit by coronavirus, and would be one of the last to recover. 
Finally, an assessment by economist James Dorgan for Kerry County Council said Kerry's economy will suffer a €400m hit this year as a result of the loss of revenue from tourism - the equivalent of a 10% drop in the income of every family in the county.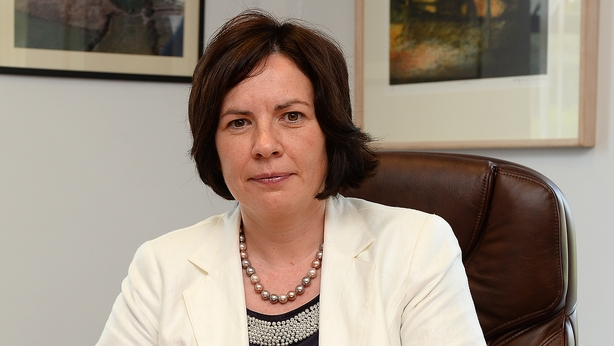 In her office on the outskirts of Tralee, Kerry County Council Chief Executive Moira Murrell studied the economic data and decided to act. Kerry County Council is the lead agency in the Safe Destination Kerry Campaign.
"We are all learning to do things a little bit differently, but I think Kerry has huge potential to bounce back," Ms Murrell said. 
"Safety is the absolute prime driver in the county. We have co-ordinated, as a county, our messaging around that as well to give the work of the safe destination badge, all the works we are doing on the streets - it's to create an environment of safety, both for the citizens of the county and for visitors to the county." 
At the Dromhall Hotel in Killarney, staff are being re-trained in the new normal by tutors from the Kerry Education and Training Board, another partner in the Safe Destination Kerry campaign.
Kerry ETB has already re-trained more than 2,500 workers in the hospitality and tourism sectors in the county, to ensure they can comply with government guidelines on re-opening. 
Con O'Sullivan, a manager with Kerry Education and Training Board, said it is an illustration of the interaction between public bodies and private enterprise.
"It's great in instances like this to see public arms of the State working together - Kerry County Council and Kerry ETB - and the seamless way we have come together to deliver programmes that are very real and very tangible and will give immediate results to the employer, in so far as they have staff who are competent in the 'new normal'," Mr O'Sullivan said.
"It will also give confidence to the guests who are considering perhaps a place to go on holidays this year, and will firmly establish Kerry as possibly the safest destination in Ireland to come on vacation to."
Niall Huggard's family have been in the hotel business for over 100 years. Niall and his three brothers run the Lake Hotel in Killarney, on the eastern shore of Lough Leane between the 15th century Ross Castle and Muckross House. 
Staff there are busy getting the 131 bedrooms, the restaurant and bar ready for visitors.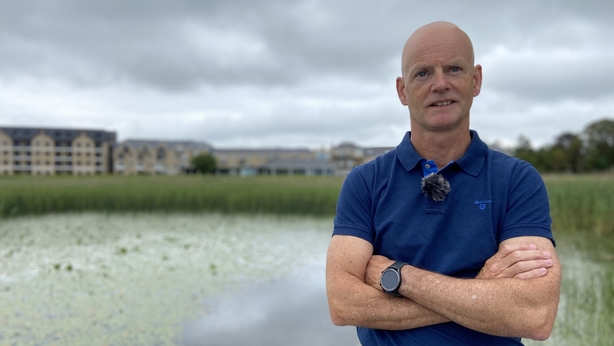 The Lake Hotel reopens on 9 July, and Mr Huggard is determined the business will withstand the impact of the pandemic.
"We've been around a long time and hopefully we'll be around a long time again," he said.
"We have a great team at the Lake Hotel, working together, so we are all in it together - the same as everyone in Kerry. Our suppliers depend on us and we rely on them as well. So I think Kerry, if we all get together, definitely we will get through this."
Anam Valley Farm, 25km outside Killarney, is a very different type of tourist experience. 
At the back of the Black Valley, in the shadow of the McGillycuddy Reeks, Eilise Sullivan rents two cottages.
There is one winding road in and out. A thick ridge of grass grows in the centre of the path like a spine. 
There is no broadband here, not even a phone line, and the nearest shop or bar is almost an hour's drive away. 
We need your consent to load this rte-player contentWe use rte-player to manage extra content that can set cookies on your device and collect data about your activity. Please review their details and accept them to load the content.Manage Preferences
Ms O'Sullivan is selling the kind of reflection that comes with deep isolation and, so far, visitors are loving it.
She said she had been booked up for the year when coronavirus hit, forcing a rash of cancellations. Since then, though, those list bookings have been replaced as restrictions have been lifted.
"If you look at tourism through the lens of industry alone, and see the increase in revenue that brings, and the increase in jobs - we have made tremendous progress, there's no doubt about that," she said.
"But you have to think about the cost. I think now we have the opportunity to reflect on what parts, pre-Covid, were working and beneficial for the community and society, and what parts were perhaps more damaging and harmful."
The coronavirus pandemic has delivered an economic shock which will force everyone to work harder. 
It may also force everyone to work differently.