Campaigner Fr Peter McVerry has said the rent freeze and ban on evictions introduced during the pandemic has led to a significant drop in the numbers of people becoming homeless and called for the measures to be kept in place for up to two years.
Speaking on RTÉ's Today with Sarah McInerney, Fr McVerry said that he is "very cynical" about Fine Gael or Fianna Fáil's "ability or willingness" to construct 50,000 social houses as proposed in the programme for government.
"I've seen promises come and go and mostly go to be honest," he said.
He said the "whole ideology" of both parties "has been not to build council houses and I don't think the Green Party are going to be able to change that ideology".
Fr McVerry said that in 2016 Fine Gael promised 35,000 new council-built houses and "there has been less than 5,000 in the last three years".
"I would love to see it implemented... as it would change the whole nature of this country," he said.
Fr McVerry said that the homeless crisis is a national emergency and despite calling for a rent freeze and ban on evictions for years, it was claimed by governments that it was unconstitutional.
He said that the measures should be kept in place for a year or two, or until the numbers who are homeless drops below the numbers getting housed.
Otherwise, he said, the numbers will continue to increase.
Fr McVerry said more rental properties have become available due to AirBnB properties coming back onto the market and this has made it a "little bit easier for some homeless people to get into private rented accommodation".
He said that many homeless people had suffered isolation, loneliness and from lack of contact with others during the lockdown.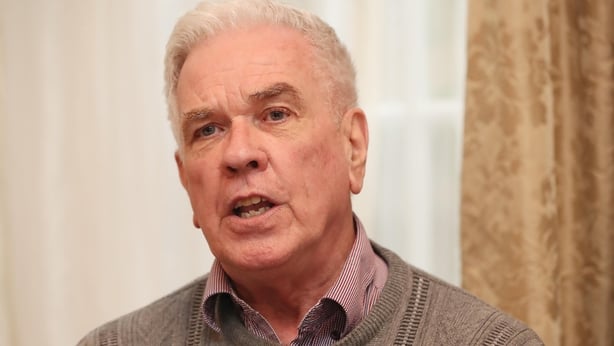 A lack of support for drug users including the closure of treatment facilities and counselling supports, he said, has led to regression in some cases for drug users who had been doing well.
Fr McVerry said he did not believe that plans to ensure Section 23 properties could only be sold with a tenant in-situ would not lead to a huge crisis for many landlords.
He said an alternative option is to offer the sale of the house with the tenant living there to the local authority to buy at market price, therefore allowing it to gain a social and affordable house.
He said he favoured a fast-track courts process to allow landlords to evict tenants who did not pay their rent or where there was anti-social behaviour.
A referendum on the right to a home, Fr McVerry said, would make an enormous difference and by making housing part of the Constitution "it ties the government's hands to prioritise it".
However, he regretted the document has no timeline for the referendum.