2019 was the year of the Painted Lady, according to the authors of an annual national butterfly survey that has found overall populations of the insects are up 10% in the last five years in Ireland.
The figures from the National Biodiversity Data Centre's Irish Butterfly Monitoring Scheme were released today.
The monitoring scheme has tracked trends and changes in butterfly numbers over the past 12 years.
"Overall butterfly populations were down marginally on 2018, but 2018 was a bumper year for butterflies.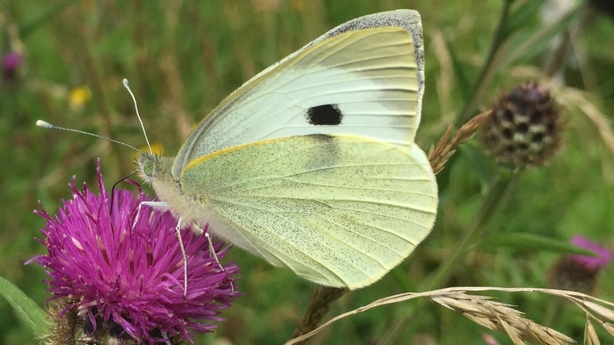 Overall populations of the commoner species still show a 10% rise over the last five years", said Dr Liam Lysaght, director for the National Biodiversity Data Centre.
The data for the Irish Butterfly Monitoring Scheme is collated by 85 volunteers across the country who walk a fixed 2km route weekly from the start of April to the end of September every year to monitor butterfly populations.
"2019 should be known as the year of the Painted Lady. There was a huge influx of the migratory Painted Lady butterfly – the 2019 numbers were almost 600% up on the 2008 figure," said Dr Lysaght.
The Painted Lady is a large migratory butterfly that migrates from continental Europe each year. The species key identification black and tan colouration with absence of bright red banding. It is often confused with the Red Admiral.
The Peacock species - which is best identified by 'blue eye markings' on each of its wings - also showed a strong increase in numbers in 2019.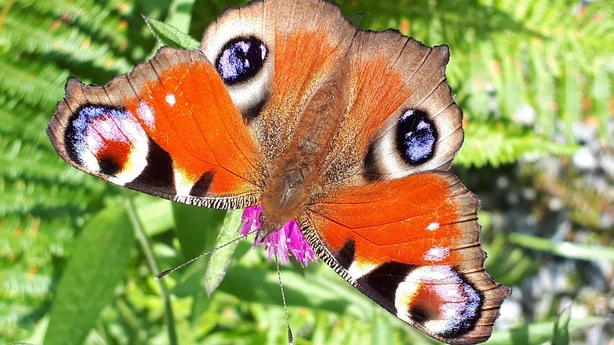 However, declines were recorded amongst other species including the Small Heath and Small Copper butterflies.
Butterfly populations can reflect the health of the environment and impact of climate. The Covid-19 pandemic is expected to have an impact on insect, pollinator and butterfly populations.
"Definitely this spring, because of the pandemic lockdown, there has been a lot less mowing of public spaces and that's going to have a very big positive impact on all types of insect life and in particular butterflies," said Dr Lysaght.
He added the health of butterfly species are indicators to how the countryside is managed.
"We'd expect to see more and more butterflies increasing in population if we are managing the countryside more sympathetically for nature," said Dr Lysaght.
The results of another project, the National Garden Butterfly Survey were also released today by the National Biodiversity Data Centre.
The garden survey, which began as a pilot project at the start of the Covid-19 pandemic, shows white butterflies are the most sighted species in May.
"There were 36 participating gardens and 116 separate counts completed in May. There were 453 butterflies counted. As we suspected, the species of whites are the most commonly seen butterflies in gardens in May," said Dr Liam Lysaght.
More information on taking part in butterfly surveys can be found on the Biodiversity Ireland website.