Two children were rescued in separate incidents along the west coast this afternoon after their flotation devices were swept out to sea.
A five-year-old girl was taken to hospital after being rescued in the Shannon Estuary when a lilo float was swept out to sea.
It happened near Littor Beach in Co Kerry at around 2pm. There were strong winds and currents at the time.
The Rescue 115 helicopter responded and a winch operator entered the water to rescue the girl.
He had to remain in the water and was brought with the girl to shore by Kilrush lifeboat.
The R115 helicopter landed at the beach and brought the girl to University Hospital Kerry.
A short time later, a six-year-old boy was rescued from the water at Renville in Co Galway after being swept out to sea on a surf board.
The Rescue 118 helicopter was tasked by Malin Coastguard along with two lifeboats from Clifden and an alert was issued for all local vessels to respond.
The boy was picked up by a currach and taken ashore. R18 landed and the boy was assessed by its crew.
He did not need further medical attention.
Malin Head Coastguard said winds were strong and a small craft weather warning was in operation at the time.
It comes after six people were rescued after getting into difficulty near Inchydoney beach in Co Cork yesterday.
The deputy director of the Irish Coast Guard has warned people against swimming in unfamiliar waters this weekend and urged people to stay within the five-kilometre rule travel.
Gerard O'Flynn told RTÉ's Morning Ireland that as the weather is exceptionally good and schools are closed, people are "liberally" interpreting the 5km rule, congregating at beaches and swimming in places that are unsafe.
Mr O'Flynn said that there had been a "near miss" at Inchydoney beach in west Cork yesterday afternoon when six teenagers were swept out to sea.
Four boys were rescued by members of the public while two girls eventually made their own way ashore over rocks, a kilometre away from where they went missing.
Mr O'Flynn said that a full scale search and rescue effort had had to be launched and while it was a success, it should serve as a warning to people.
He warned that rip tides can be very dangerous and that "it's too risky to go to any old beach" just because it looks attractive.
Mr O'Flynn added that water can be cold and challenging for occasional swimmers and urged caution.
He said that lifeguards are set to begin patrolling beaches from this weekend, with temperatures in Ireland set to be higher than average for this time of year.
Motorists and vulnerable road users have also been urged to be careful this bank holiday weekend after the latest figures showed a doubling of pedestrian deaths so far this year.
Overall the number of deaths have increased by 9% from 55 to 60 but pedestrian deaths have doubled from nine to 18 compared to the same period last year, up to 26 May.
Latest guidance from Water Safety Ireland
As the risk of drowning increases around warm weather bank holiday weekends, Water Safety Ireland is appealing to the public to adhere to the following guidance during this phase of the Government's Roadmap for Reopening Society.
1. If you really must visit a waterway, only do so within your 5km limit. Stay well away from the water's edge.
2. If you plan on swimming, the waterway may not have a lifeguard. Ensure that it is a designated bathing area and it has ringbuoys present. Practice social distancing in or near the water.
3. If you do have a lifeguarded waterway nearby, swim between the red and yellow flags so that you are within the patrol zone. A red flag means that a lifeguard has decided that it is unsafe to swim. If there is no flag, it means that there is no lifeguard on duty.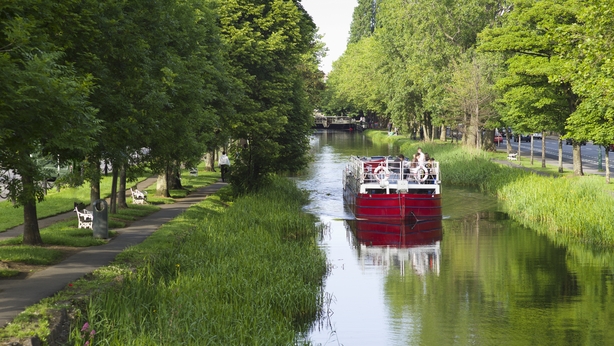 4. Lifeguards are operating on weekends in June and full-time in July and August. There is a list of lifeguarded waterways on www.watersafety.ie but check with your local authority in case of changes to beach opening times.
5. Warm air temperature does not mean that the water is warm. It is still too cold for extended swims and doing so places you at risk of hypothermia. Wear a wetsuit.
6. Swim with a friend or with family, in case emergency services need to be called. Do not be tempted to swim in areas that you cannot confirm to be safe.
7. Swim and go – enjoy your swim but leave the area soon afterwards so that others may enjoy the water while complying with the need to social distance.
8. Do not overestimate your ability or underestimate the risks. The same dangers that were present before Covid-19 are still present so please swim within your depth and stay within your depth.
9. Supervise children closely.
10. Always wear a lifejacket when on or near water and when angling from shore.
11.Those going afloat should carry a portable Marine VHF and/or a personal locator beacon and walkers should carry a mobile phone.
12. In an emergency call 112 and ask for the Coast Guard.