Farmers are to share in a €450,000 bonus for their efforts in protecting the Hen Harrier following a very successful breeding season last year.
The Hen Harrier has experienced sharp decline in recent decades, with only an estimated 108-157 in Ireland, according to a National Parks and Wildlife Service survey.
However, the Hen Harrier Programme, a conservation initiative which focuses on six Special Protection Areas (SPAs) appears to be halting the decline, reporting its most successful breeding season for the hen harrier in 14 years and a 34% increase in hatchings since 2017. 
Last year 56 pairs successfully produced 81 chicks in the participating SPAs, including a pair which hatched five chicks in Co Kerry.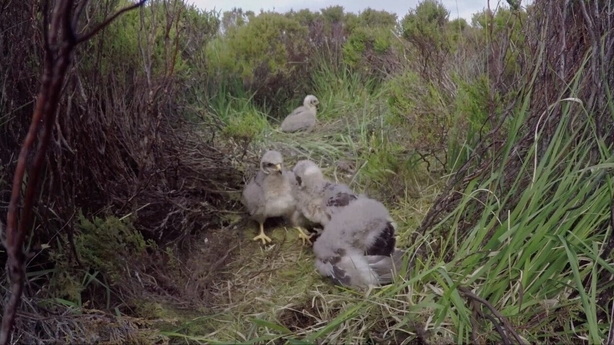 The five-year Hen Harrier Programme is worth €25m, is funded by the Department of Agriculture and is the largest species-specific project of its kind in Europe.  
The additional €450,000 bonus will be paid to qualifying farmers in areas where chick numbers increased significantly. 
Project manager Fergal Monaghan says the increased breeding rates are a huge boost to the threatened species. 
"This is fantastic news for the hen harrier and all the farmers who have bought in to project. What's good for hen harriers is good for other bird species. It's good for plants, insects and small mammals.
"It's good for landscape and it has cultural and social benefits for the community."
Under the scheme farmers undertake measures to enhance biodiversity in their upland holdings and to prevent interference with the hen harrier. More than 1,500 farmers are now participating in the scheme in nine counties.
Eoin McCarthy, project officer in Co Kerry, says the scheme is rewarding farmers.
"The farmers are paid for the delivery of quality of habitat on their farms. The farmers are being educated in how to better manage their upland holdings.
"It's important to create a suitable habitat for the hen harrier. These birds mainly hunt for small mammals and small birds, the likes of the meadow pipets, skylarks and of those small birds found in moorlands, so if we can improve conditions for those birds then it increases the viability of the hen harrier."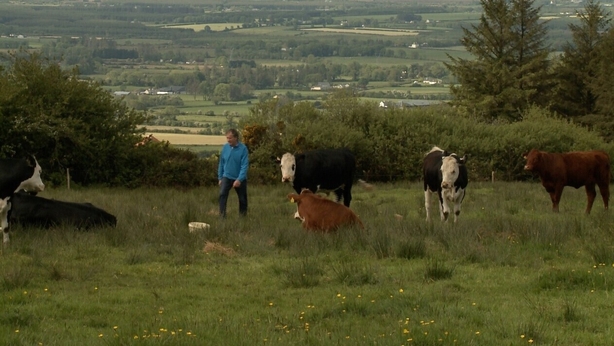 Dan O'Donoghue farms a small upland holding in the Mullaghareirk SPA in Co Kerry. 
"I'm currently planting some wild bird cover. There are seven or eight different plants and bushes which provide cover for the smaller birds which the hen harrier will feed on."
"I've also changed the way I use the high ground which helps protect the habitat for the harrier. I used have  cattle up there in September and October and that was not helping the habitat. Now I put them up there earlier for the summer"
"It's amazing to see the difference it makes. It's wonderful to be up there in the morning and to see the hen harrier gliding above you. It's a magnificent bird. It would lift your heart to see it."