Inspired by what could be described as a form of early-Christian cocooning, people on the Iveragh peninsula in Co Kerry are returning to holy wells as they seek solace during the current Covid-19 crisis.
The wells are dedicated to St Fíonnán, a 6th century Kerry saint who is said to have saved his people from a devastating plague by offering them sanctuary.
Recent weeks have seen an increase in pilgrims paying rounds at the wells, where the water is reputed to protect people from sickness.
Poet and local historian Paddy Bushe said there was an extensive body of lore linking Fíonnán to a 6th century plague.
He said: "St Fíonnán had the reputation of being a sheltering figure, a protector of his people from cruel rulers, from weather that would destroy crops and significantly, from the plague.
"He was based near the modern townland of Na Tearmainn or Termons, which means 'sanctuary'.
"The story is that people came to Fíonnán during a plague and that they were under his protection. He gave them sanctuary from the plague. That's echoed in a 17th century poem by Seán Ó Conaill from that area.
"At the end of the poem he talks about, 'Fíonnán Locha Luíoch, mo naomh-sa, Do rug Uíbh Ráthach slán ón bpláig leis', which means 'Fíonnán of Loch Luíoch, my saint, who kept Iveragh free from the plague'."
One of the most visually-striking wells dedicated to St Fíonnán is situated at the western tip of the Iveragh peninsula, in Báigh Fhíonnáin (St Finian's Bay).
The site looks out on the isolated rock of Sceilg Mhichíl where Fíonnán is reputed to have established a monastery.
Local man Mícheal Ó Braonáin said the older generation firmly believed the well held a cure.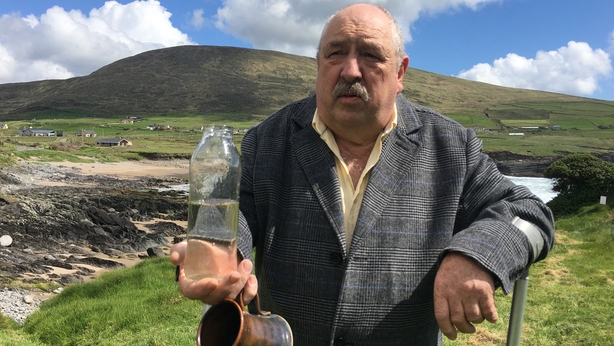 "The older crowd had fierce faith in Tobar Fhíonnáin. It was said that before St Fíonnán left the place he blessed the well and the strand.
"It's believed there's a cure for sickness in the water here, not only in the well itself, but also in the sea-water below in the strand. They used pour the sea-water over the cattle long ago to protect them from disease."
Jenny and Carl O'Connell, who live beside the St Fíonnán's Well, said tradition was offering solace in difficult times.
"Now more than ever, as we try to live through Covid, we need a bit of hope and a bit of faith to get us through the tough times.
"The lockdown is getting more difficult every day and I guess this is all about looking forward to the future.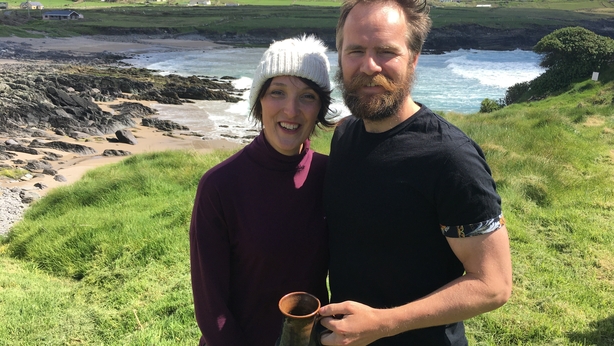 "Something like this, where you feel like you are getting that healing and protection is so important for everyone no matter what your beliefs are," said Jenny O'Connell. 
"We like to take an aul' sup from the well and it's supposed to have some great healing properties and there's fierce tradition and folklore that my grandmother and the older generation passed down to us.
"It was firmly believed that St Fíonnán set up these sanctuaries as a haven for people to save them from the plaque. It's nice to know that the tradition is still valued in these challenging times," added Carl O'Connell.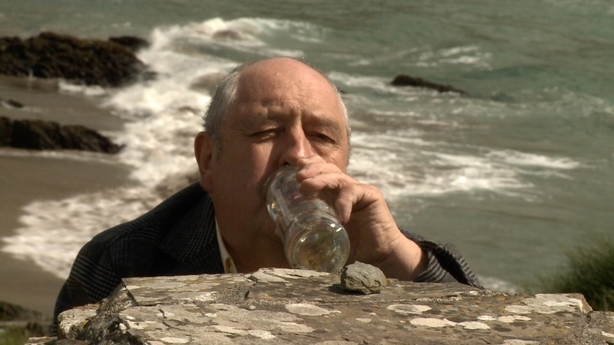 "When I was young I remember a bottle of St Fíonnán's water was kept inside the front door.
"The older people used sprinkle it on themselves, on their animals and even on their potato garden. They had fierce faith in it," said Mr Ó Braonáin.
"While there is no scientific evidence for the cure at the well, the people of Iveragh point to a curious co-incidence: The first of the Covid-19 restrictions announced by the government were imposed the week leading up to 16 March, the feast-day of St Fíonnán."