The Garda Commissioner has described the operation against Drogheda's feuding gangs and the associated criminality as "a long campaign of attrition".
Drew Harris was speaking at three combined Joint Policing Authority meetings in Co Louth today.
The Commissioner said while there had been a significant number of arrests, seizures and charges preferred against individuals, he was not "declaring any early successes".
Three people have been murdered and more than 80 attacks have been carried out as part of the ongoing feud.
The dead include 17-year-old Keane Mulready Woods, who was abducted and his body dismembered.
The Garda Commissioner came to address the three joint policing committees in Dunleer to reassure public representatives that gardaí remain focused on tackling organised crime in the area and dismantling the two feuding criminal gangs.
Mr Harris said an intensive garda operation to dismantle the gangs was under way, but he said there was still a long we to go and he would not claim victory in the fight against organised crime today.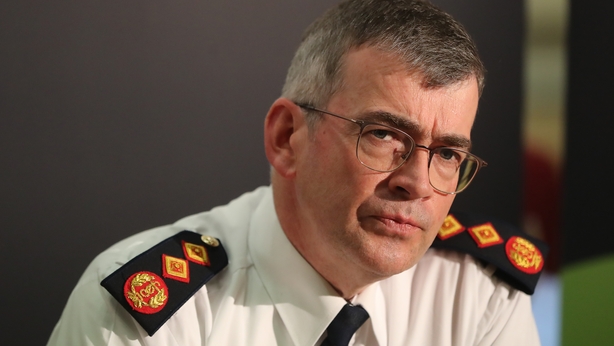 However, the public representatives while commending gardaí in Louth, want more policing resources, including bail checks on people before the courts, checkpoints during each shift to disrupt the movements of drug dealers and more visible policing.
There are three gardaí and a sergeant assigned to Dunleer, which is not a 24-hour station.
As well as dealing with the key figures in the criminal gangs, the Commissioner also insisted gardaí were tackling what he called the 'Mr Smalls' along with the 'Mr Bigs' through local seizures and CAB operations targeted at individual displays of wealth.
He also said he would not be satisfied until he could give a far stronger assurance in relation to the garda's success in the area and he said that would be when the gangs were broken up.
The Commissioner accepted that many people are afraid to contact them because of violence and intimidation.
However, he said there was a garda operation in place to deal with that and while evidence they could act upon was always better, gardaí still want information about gangs and drug dealing even if given anonymously.
Mr Harris also said that gardaí could do with improved legislation to tackle organised crime.
He supported the contention expressed by the public representatives today that the Government should commence the section of the bail act of 2017, which would allow those on bail to be electronically monitored.
The committee heard that three years on, it was still not legally permissible to electronically monitor those on bail because the section has not been commenced.