The Attorney General of North Carolina has requested a stay on a decision by a US court to grant Molly Martens Corbett and her father Thomas Martens a retrial.
Earlier this month, the pair won their appeal against their convictions for the murder of Irishman Jason Corbett five years ago.
Today, the Attorney General of North Carolina filed a petition with the state's Supreme Court requesting a stay on the appeal ruling.
A spokesperson for the Attorney General's office told RTÉ News that the move preserves the ability of the office to lodge an appeal but a final decision on whether or not to do so has not yet been made.
The Attorney General has 15 days to lodge an appeal against the decision to grant a retrial.
Limerick man Jason Corbett,39, was found dead at his home in North Carolina in August 2015.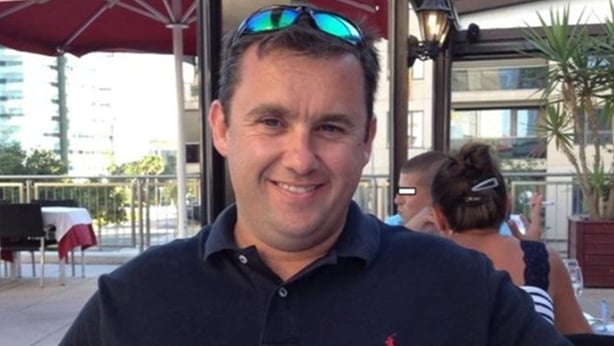 His wife Molly and her father, a former FBI agent, were convicted of second-degree murder following a trial in 2017.
Last January, lawyers for the pair told the North Carolina Court of Appeal that they did not get a fair trial and that the trial judge had excluded critical evidence in their case.
They argued that statements Mr Corbett's children had given to social workers should have been allowed as evidence.
They also claimed the jury in the trial had disobeyed instructions from the judge not to have conversations among themselves about the case.
In its ruling two weeks ago, the North Carolina Court of Appeal said both defendants were entitled to a new trial.
The family of Mr Corbett has said it is aware of today's court filing by the Attorney General.
Tracey Lynch, sister of Jason Corbett, who lives in Limerick where Mr Corbett's two children Jack and Sarah now live, said they noted the decision of the Attorney General and are being kept informed of the court proceedings.
Additional reporting Cathy Halloran