A 55-year-old woman who contracted Legionnaires' disease after using the spa facilities of a five-star hotel in Co Kerry, has received an apology in the High Court.
Mary Kelleher from Waterfall in Cork sued the Muckross Park Hotel in Killarney and specialist water treatment business, Chem-Aqua.
She contracted the disease after staying in the hotel in August 2015 to celebrate her 25th wedding anniversary.
In a statement afterwards, she said she did not know the overnight spa break would almost claim her life and she had to live with the consequences of contracting the disease.
We need your consent to load this rte-player contentWe use rte-player to manage extra content that can set cookies on your device and collect data about your activity. Please review their details and accept them to load the content.Manage Preferences
The High Court heard Mrs Kelleher and her husband Jer had decided to splash out on a stay in the five-star hotel to celebrate their wedding anniversary, in advance of a special mass and party at their home.
After check-in, she said she went and "tried everything", including the pool, sauna, steam room, and the hot and cold spa pools.
She said after they checked out they were "on top of the world and very happy".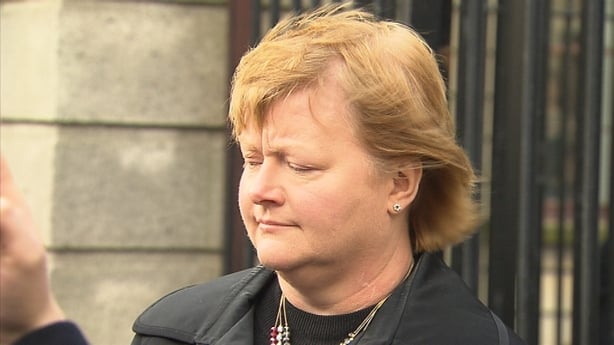 But within days she said she was feeling unwell, her muscles were aching and she was very tired. She thought it was due to a late night at the anniversary party and a viral infection was initially suspected.
When she went back to a doctor on 16 August, she was told she had pneumonia and was transferred to the Bon Secours Hospital in Cork. She said she remembered being admitted, but did not remember anything else. 
The court heard she was in an induced coma for three weeks and woke up on 9 September.
At one point, her husband was told nothing more could be done for her. The court heard she had suffered life changing injuries and now suffered from chronic fatigue.
Her Senior Counsel Pearse Sreenan said her quality of life had deteriorated and was never going to recover.
He told the court the Health Service Executive convened an incident control team to look into the matter.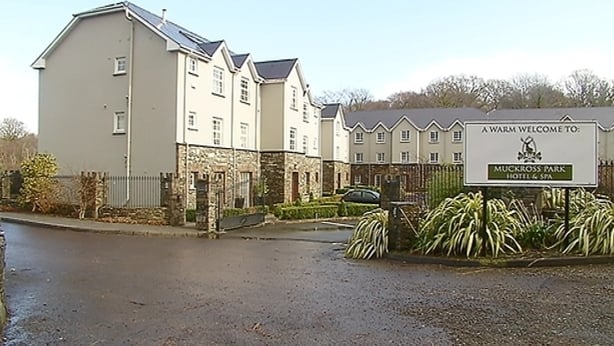 Bacteria was traced back to the hotel and the indoor cold spa pool was thought to be the most likely source of infection. 
In an apology read to the court today, the hotel and NCH Ireland Limited, trading as Chem Aqua, said they did not underestimate the profound distress and impact that this had and continued to have on Mrs Kelleher's life. 
They said they sincerely apologised for the serious injuries she suffered and wanted to assure her that they had made significant investment in the facilities and in a best practice legionella prevention programme since they bought the hotel in 2015.
The hotel said it had implemented substantial changes to ensure there was no recurrence of this event.
The court heard the case had been settled but details were confidential. 
Mr Justice Kevin Cross said he was very pleased the case had settled and hoped Mrs Kelleher could get back to as much health as she could.
In a statement read by her solicitor, Amy Connolly from Cantillon's solicitors, Mrs Kelleher said she was lucky to be alive but would have to live with the consequences of contracting Legionnaires' disease for the rest of her life.
She said what upset her most was that her illness could have been prevented.
She said she hoped the hospitality industry would sit up and take note that Legionnaires' disease was a very real risk to all customers. 
Mrs Kelleher said spa operators needed to be alert to the dangers lurking in their water systems.
She said she hoped her story would raise awareness of the disease and said people who went to a spa in Ireland should expect to leave it as healthy as when they entered.
In a statement, the directors of Muckross Park Hotel and Spa said the hotel had an expert company engaged since 2010 to provide legionella prevention services to the hotel.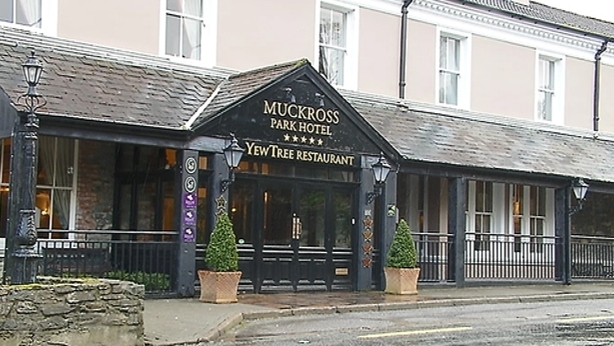 The current owners bought the hotel in February 2015. 
They say after the incident involving Ms Kelleher in August 2015, when weaknesses were identified in the legionella programme, the hotel's new owners appointed new advisors and an independent risk assessor to deliver and roll out a new legionella prevention programme. 
The statement added that the hotel fully cooperated with the Health and Safety Authority and the Health Service Executive during this incident. 
It continued that the owners had made significant investments since their purchase in 2015 in a best practice programme of legionella prevention.
And there had been no further incidents of this nature at the hotel since 2015.