A well-known west Kerry musician has said he is willing to face jail rather than leave his home, which has been deemed unauthorised.
An enforcement order has been issued by Kerry County Council against Breanndán Begley to remove a wooden house that he built on a truck trailer and parked on the family farm on the Dingle Peninsula.
The musician is refusing to do so and said he was making a stand on behalf of young people having difficulties in securing planning in Gaeltacht areas.
Mr Begley said he had spent 13 years trying to secure planning permission for a home on the family farm in Baile na bPoc. Numerous applications have been refused.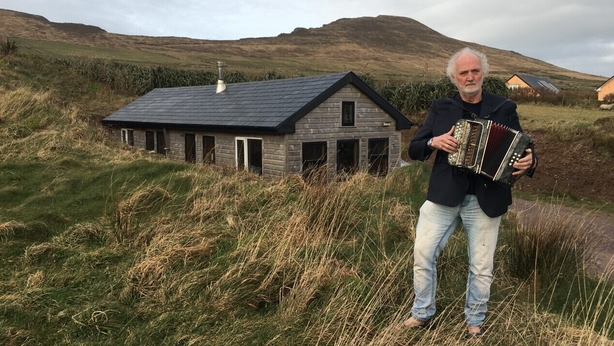 In frustration and in an attempt to circumvent the planning regulations, the musician decided to build a small house on an articulated lorry trailer in 2015 and moved it in to the site, but the local authority says the development breaches planning laws.
In issuing its decision to refuse retention, Kerry County Council said the structure was unduly obtrusive on the landscape and sets a precedent for undesirable ribbon development of a suburban nature in an exposed and sensitive area.
An enforcement order to remove the structure has been issued. Mr Begley now faces jail and a possible fine of up to €12.6m if he fails to comply with the order.
"I have no notion of leaving. I will not be driven from my native village. If I have to go to jail over this I will," Mr Begley said.
"How is it we were allowed to live here when we were ruled by the English but now we are being driven off our land?
"My back is to the wall here, but I am taking this stand on behalf of my children, my neighbours and all the young Gaeltacht people being refused planning on their own farms.
"How can a language survive if a community is not cared for and encouraged?"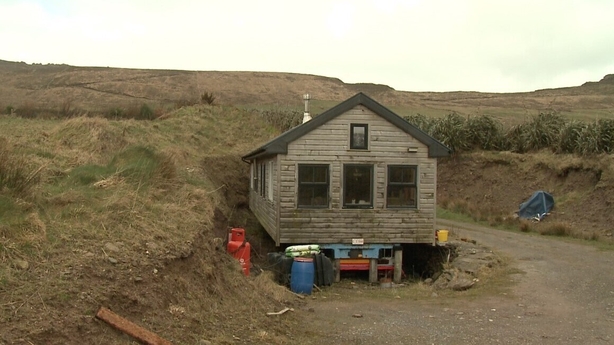 In a statement Kerry County Council said it did not comment publicly on specific or individual cases particularly in cases where there was an active planning enforcement file.
The local authority, however, rejected any assertion that it is discriminating against Gaeltacht communities.
It said: "There were 58 planning application sites for dwellings in the West Kerry Gaeltacht between March 2015 and 31 December 2019. 43 of these were granted. 17 were refused. Therefore 70.7% of applications for dwellings in the West Kerry Gaeltacht were granted."
Mr Begley said he had received tremendous support from neighbours, friends and musicians throughout the country and will continue with his campaign.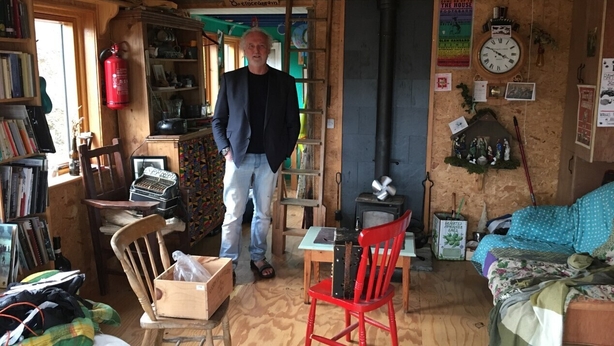 He said: "In 1841, there was over 235 people living in Baile na bPoc. Today there's about 12.
"I was born in this village. My parents lived here. My grandparents lived here.
"Even though Kerry County Council told me in a pre-planning meeting in 2006 that a house would be suitable in this field, they then turned around and said I can't build here, I can't live in my own village. It's ridiculous."