The World Health Organization has cautioned it was "way too early" to say whether the coronavirus, now known as COVID-19, might have peaked or when it might end, following a drop in new cases.
"I think it's way too early to try to predict the beginning, the middle or the end of this epidemic right now," Michael Ryan, head of WHO's health emergencies programme, told reporters.
WHO chief Tedros Adhanom Ghebreyesus said: "The number of newly reported cases from China has stabilised in the past week but that has to be interpreted with extreme caution.
"This outbreak could go in any direction," he added.
Mr Tedros also praised Cambodia for agreeing to take in the Westerdam, a US cruise ship that has been rejected at several Asian ports over coronavirus fears.
"This is an example of the international solidarity we have consistently been calling for," he said.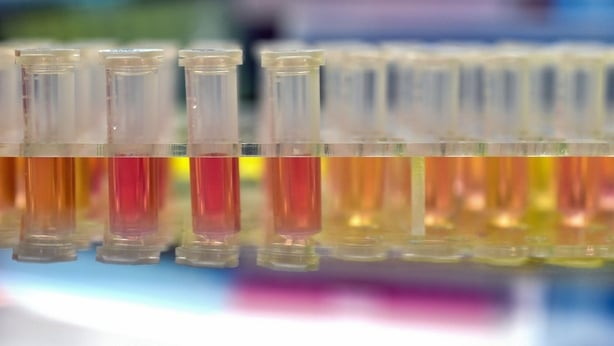 "Outbreaks can bring out the best and worst in people. Stigmatising individuals or entire nations does nothing but harm the response.
"Instead of directing all our energy against the outbreak, stigma diverts our attention and turns people against each other," he added.
Mr Tedros also insisted the apparent slowdown in the spread should be viewed with "extreme caution".
"This outbreak could still go in any direction," he said.
At the end of a two-day meeting on science and innovation into measures to tackle the new viral outbreak, Mr Tedros welcomed the "positive response of the research community" at short notice "to come up with concrete plans and commitment to work together".
He added that a WHO-led advance team that travelled to China earlier this week had made "good progress" on the composition and scope of its work.
China has reported its lowest number of COVID-19 cases in two weeks.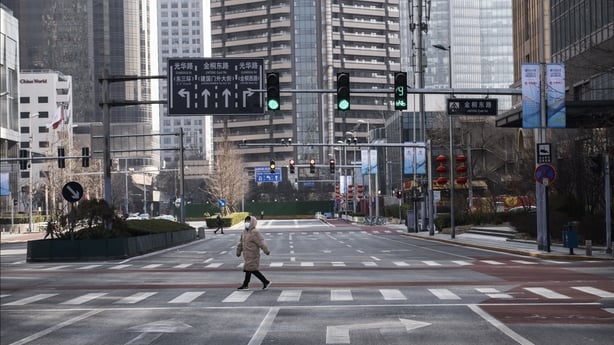 ---
Read more:
Chinese Grand Prix postponed due to coronavirus
Coronavirus 'holds a very grave threat' for world - WHO
UK coronavirus 'super-spreader' says he has recovered
---
Mr Ryan said the stabilisation of new case numbers in China was reassuring, as was the apparently less aggressive and less accelerated behaviour of the virus outside of Hubei province.
"(That) is to a great extent due to a huge public health operation in China," he told the briefing.
"That ... gives us an opportunity for containment."
The briefing came as a ninth case of the virus was confirmed in the UK after a patient was taken to hospital in south London.
Chief Medical Officer for England, Professor Chris Witty, said the patient was being treated at a specialist NHS centre at Guy's and St Thomas' in London.
Prof Witty said: "One further patient in England has tested positive for novel coronavirus (COVID-19), bringing the total number of cases in the UK to nine.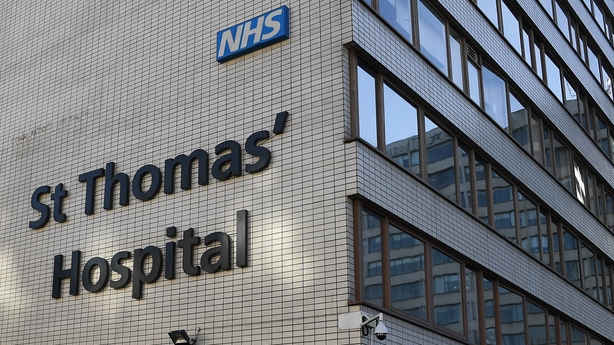 "This virus was passed on in China and the patient has now been transferred to a specialist NHS centre at Guy's and St Thomas' in London."
It comes as the two-week quarantine at Arrowe Park Hospital in Merseyside of 83 UK nationals flown back to Britain from Wuhan is set to end on Thursday morning, amid reports they have all tested negative for coronavirus.
Meanwhile, organisers of the World Mobile Congress in Spain have cancelled the event due to coronavirus fears, following urgent talks earlier today.
Ireland remains free of coronavirus
The Chief Medical Officer for the Department of Health says systems are responding well in identifying any possible Covid-19 threat in Ireland. 
Tony Holohan said all those who have been tested so far had visited mainland China.
He explained that testing is quite quick and if a sample is delivered to the national virus reference lab by 10am, a diagnosis can be given before the end of the day. 
So far no-one has tested positive in Ireland for the virus but if there is a positive diagnosis, Dr Holohan reassured the public that the health service is well prepared to deal with such a scenario.
He said the HSE had the capacity to "deal with the volume that might be expected."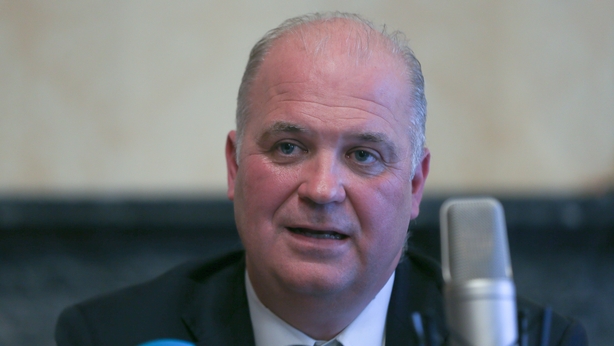 Dr Holohan added that Ireland is at least as well prepared, if not better, than most countries throughout Europe.
The Chief Medical Officer said that there is no situation in Ireland where people are kept in quarantine.
He advised anyone who has recently returned from mainland China and has flu-like symptoms to ring their GP and not visit the surgery.
Additional reporting: PA