The Workplace Relations Commission has found that RTÉ discriminated against a former TV producer when it obliged her to retire at the age of 65.
It has ruled that the company pay the complainant, Anne Roper, €100,000 in compensation for what it has said was discrimination on the grounds of age, contrary to Section 79 of the Employment Equality Act.
RTÉ said in a statement that it is reviewing the decision.
Ms Roper was working as an executive producer in RTÉ Television before she was forced to retire in July 2018, because she had turned 65.
In an internal grievance procedure, Ms Roper argued against her retirement stating that she enjoyed her job, felt she could be productive, and wanted to work for a further 18 months.
At the WRC, RTÉ argued that it was necessary for Ms Roper to retire in order to ensure inter-generational fairness and to facilitate the promotion of younger producers.
The company said that because attrition levels across the organisation were so low, there was no turnover in the producer/director grade.
It argued that young people were therefore prevented from progressing, and that programme-making was deprived of the ideas and input of young people.
RTÉ told the WRC that as a result there was a risk that it would not be capable of making programmes that were of interest to a young audience and that this was shown in audience age-group statistics.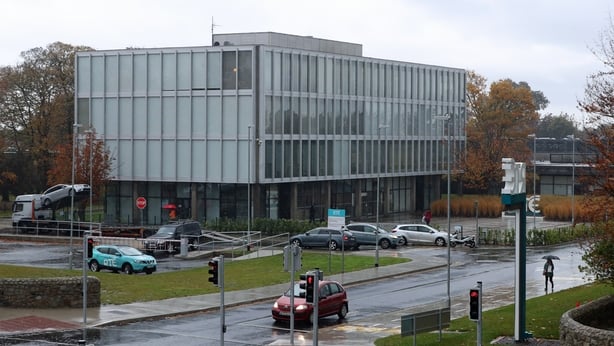 However, in her ruling WRC adjudication officer Catherine Byrne said she found this argument "difficult to accept".
Ms Byrne said that "if it is true, it follows that it must be problematic for adults to make films, design computer games or write books for children and teenagers".
She continued that "it must be a disadvantage to be taught by an older teacher", and concluded that "this argument doesn't stand up".
She said the decision to compulsorily retire Ms Roper could not have made any difference to RTÉ's ability to make programmes that appeal to young people.
In her evidence to the commission, Ms Roper said that she had enjoyed a diverse and successful career with RTÉ which had culminated in 2018 with a highly acclaimed two-part documentary entitled "No Country for Women".
The commission heard that she was "at the pinnacle of her chosen profession" when she was forced to retire.
Ms Roper argued at the WRC that her contract contained no reference to a retirement age, and that RTÉ's application of a retirement age of 65 was being applied selectively.
She pointed to "on air" presenters and others who had been allowed to remain on beyond their 65th birthdays.
In her ruling, Ms Byrne said she understood from RTÉ's evidence that there were no issues with Ms Roper's performance, that she was innovative, engaged with technology, and particularly interested in training young producers.
The WRC ruling also stated that "it must be the case" that the closure in 2017 of RTÉ's young people's programmes department had the effect of "cutting off the supply of young programme-makers coming up through the organisation".
The ruling also stated that the WRC believed that Ms Roper had been treated less favourably compared to several other employees who had been permitted to continue working after the age of 65.
It said that RTÉ's retention of older presenters, based on their "on-air" appeal, failed to open attractive jobs for younger employees and "must contribute" to the career stagnation that RTÉ had argued closed off promotion opportunities for young people.
The WRC found that there was no legal or contractual impediment to Ms Roper remaining at work after the age of 65 and that to do so was in line with Government and social policy regarding longer working lives.
It said it was mindful of its finding "in the context of the precariousness of (RTÉ's) funding and the need to find radical ways to reduce costs".
However, it went on to direct RTÉ to pay Anne Roper €100,000, or the equivalent of one year's salary, in compensation for what it what it said was discrimination against her on the grounds of her age.