The family of a young man from Tallaght with Down syndrome have launched a business selling colourful socks, so he can fulfil his dream of having a job.
Thomas Barry is the face and name behind "Thomas's Trendy Socks" - an online store, which has also been trading at the Dún Laoghaire Christmas Market.
His father Finbar said: "Thomas has Down syndrome, a host of other serious illnesses and he was the youngest person ever to have hip replacements in Ireland.
"But he has always wanted to work. So I looked at options over the years, hoping to provide some way for Thomas to feel like he can have a job just like everybody else.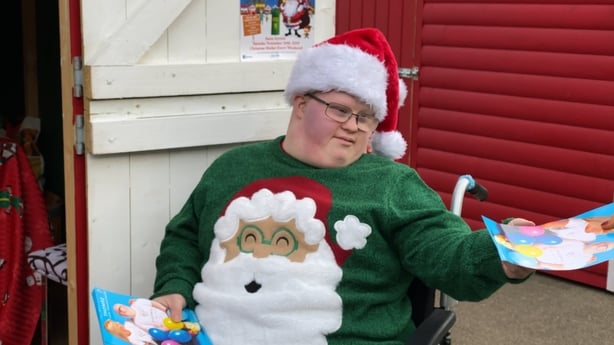 "The answer was staring me in the face. Thomas has always played with socks. Some children get comfort from a teddy, but with Thomas it was always socks. So, we launched Thomas's Trendy Socks, so he could sell the things he loves the most."
Taoiseach Leo Varadkar is one of several famous names to own a pair of socks from the new business.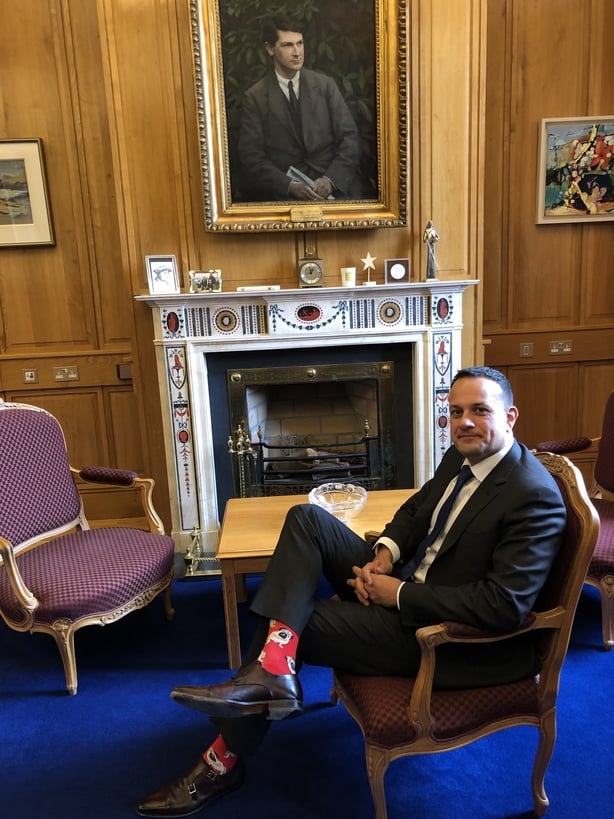 "We know he loves his colourful socks, so we sent him a pair. He sent us back a lovely thank you letter and a picture of him wearing them. It was amazing," said Shane Barry, Thomas's nephew.
Thomas's socks are available online at thomp2.com and at Dún Laoghaire Christmas Market this weekend.