Dogs Trust has said it is "pressing paws" on adoptions over the Christmas period.
The charity said it wants to prevent people rushing out to adopt dogs over what is normally a very busy period for households.
Dogs Trust said that many people, often with the best of intentions, cannot provide the stability and routine that dogs and puppies need during the rehoming process.
Today is the last rehoming day and adoptions will start again on 4 January.
However, the Finglas centre will remain open during that time so that people can come and visit the dogs over Christmas with a view to adopting in the New Year.
There are 176 dogs and puppies in the Dogs Trust Rehoming Centre awaiting their forever homes.
The charity received over 2,100 surrender requests this year, with 667 of those in the first three months of 2019.
Speaking on RTÉ's Morning Ireland, Dogs Trust spokesperson Corina Fitzsimons said dogs need a long settling in time and Christmas is not an ideal time to do this because it is such a busy period for most people.
"We'd really recommend people don't get puppies or dogs for Christmas and wait until the New Year.
"Gifts are an indulgence for our loved ones and puppies are at least a 13 year commitment and they're not a material item to be gifted as a surprise.
"They need stability, routine and a calm environment to settle into. And obviously as wonderful as Christmas is, it's just not the time of year to make such a commitment."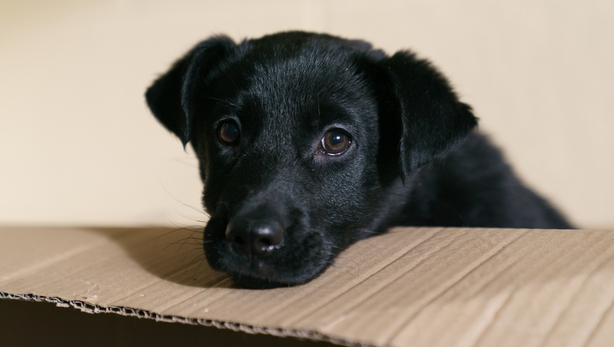 The charity has reminded dog owners to be wary of their pets munching on forbidden foods such as chocolate, grapes, raisins and macadamia nuts, which are toxic to dogs. Rich, fatty foods can also cause damage.
It has also urged anyone considering buying a dog to think carefully about the type of dog they want and be wary of online sites advertising dogs as they could, unintentionally, end up buying a dog from a puppy farm.