Three people were arrested following rival demonstrations by anti-racism and free speech groups in Dublin today.
A number of scuffles broke out as gardaí had to hold back some of the protesters.
Hundreds of people took part in separate rallies outside Leinster House.
A protest against new hate speech laws had been organised by a number of groups including the Irish Freedom Party and Yellow Vest Ireland.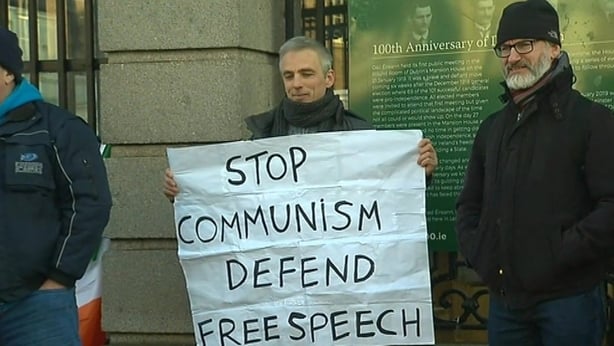 A counter demonstration was then organised by unions, faith groups and anti-racism organisations.
Pippa Woolnough of the Immigrant Council of Ireland said there had been an increase in populist and anti-immigrant sentiment in public discourse over the past 12 to 15 months.
"We want to show there is no room for hate or 'othering' in our society" she said.
Shane O'Curry of Irish Network Against Racism said they are concerned at the growing confidence of groups expressing racist ideology.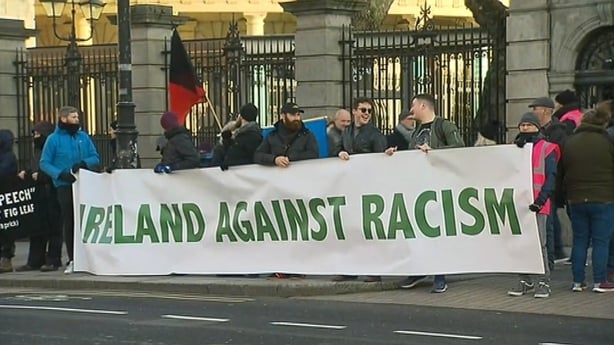 However, Hermann Kelly of the Irish Freedom Party said they were expressing the same views as the Central Bank which said mass immigration puts pressure on housing.
Barrister Tracey O'Mahony said the free speech protest was held to mark the end of public consultation on new hate speech laws.
She said there is concern about the impact on free speech as it is proposed to use someone's perception of what is said to decide if a criminal offence has been committed rather than the intent of the person who made the comment.