Farmers whose farms have been affected by occurrences of bovine tuberculosis have called for a new strategy to be rolled out urgently to tackle the spread of the disease.
It comes as the Department of Agriculture acknowledges that progress towards the eradication of bovine TB has stalled and overall national disease levels have slightly increased in each of the past three years.
The Government aims to eradicate bovine TB in Ireland by 2030.
By early autumn, herd incidence of bovine TB stood at 3.46%, slightly higher than the same period last year.
A number of areas with high incidence of the disease have been identified and a High Impact TB Management Plan has been put in place in those areas.
Co Clare has three such areas.
In one of these, Sean Bugler runs a dairy farm of over 150 dairy cows near Scarriff in east Clare.
Mr Bugler has lost 38 of his animals since an outbreak of TB in July, which he said has had a devastating effect on his farm and his own mental health.
He has questioned the efficiency of the current scheme and called for a more efficient approach from the Department of Agriculture in dealing with and removing possibly infected animals.
In the Burren, suckler farmer Michael Davoren has also seen his herd infected recently and lost 14 cows due to TB.
Mr Davoren is a member of the animal health committee of Clare IFA and said the current approach of testing farm animals for the disease is not adequate on its own.
He said more resources are needed to support farmers whose herds have been infected and the department needs to prioritise efforts to identify the source of the disease.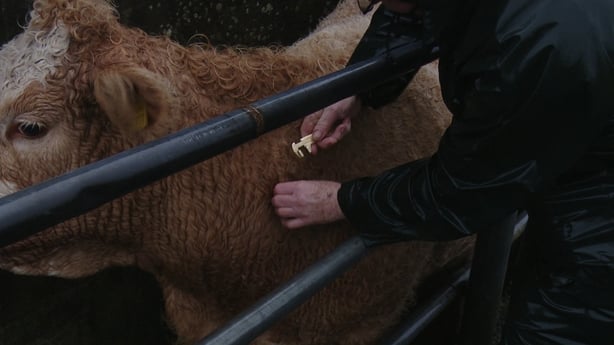 The Department of Agriculture said a renewed TB eradication strategy is being developed and will be launched "in the coming period".

The European Union provides financial support to the Irish bovine TB eradication programme.
This support is dependent on a number of conditions including that disease levels continue to fall year-on-year.
Since bovine TB has not fallen year-on-year recently the EU has imposed a 10% penalty (€1m) on Ireland for 2018.
The Department of Agriculture said it is possible that a further penalty may be imposed in respect of 2019 co-funding.