On White's Road, along the back of Farmleigh estate, is the entrance to Steward's Lodge.
The two-storey Victorian house, boasts a sun-room, breakfast room, scullery and larder. Not much else is known about the interior of the property.
It's not an official residence, but has been set aside for taoisigh since it was renovated by the Office of Public Works in 2005 for almost €600,000.
Bertie Ahern was Taoiseach at the time, but never stayed overnight. Brian Cowen, who was a rural TD, used it on several occasions. Enda Kenny used the house too, but less than Mr Cowen, choosing his own city centre apartment instead.
Leo Varadkar has never stayed overnight, but he has used Steward's Lodge on a number of occasions. Last Christmas he hosted drinks for staff and friends. According the Department of Public Expenditure, it was done at his own expense.
Alan Kelly, Labour TD for Tipperary, has previously submitted parliamentary questions regarding Steward's Lodge. Mr Kelly asked for a breakdown of the cost of upkeep for the house and the dates it was used between 2016 and 2019.
In response, he was given a breakdown of the dates the lodge was used.
However, a breakdown of how much money is used to maintain Steward's lodge is not available because the property is managed by the OPW as part of the Farmleigh estate. The purpose for which the house was used was also not disclosed to Mr Kelly.
Mr Kelly said that he would like to see "'greater transparency as regard the costs, as to the maintenance and what it's being used for. Also, could it be used better? Could we not use it for other events, could the likes of Fáilte Ireland not use it, could the Government or parliament use it?"
Access to the house was not granted to us by the Department of Taoiseach. They said it was "preferred that the privacy of the property is maintained".
According to the OPW, if Mr Varadkar were ever to stay there, he would be charged €50 per night.
Pat O'Hagan of Savills Auctioneers was involved in the original sale of Farmleigh to the State.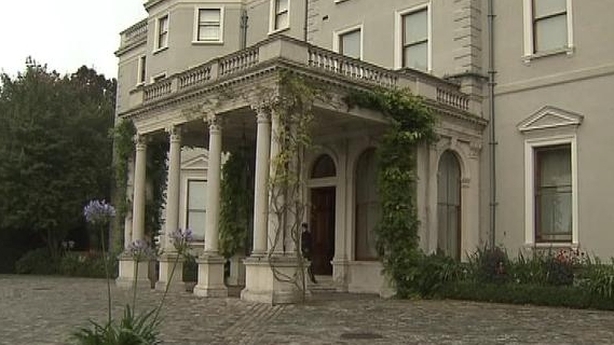 Using Google images, and vague recollection, Pat attempts to give a rough estimate of the value of the house.
"Say it's 2,500 to 3,000 square feet, it probably would have value of €1.5-€2m," he estimates.
However, if the house was bigger, accompanied by a few acres of land, that value could increase to between €3-€4m, according to Pat.
The OPW could not tell us the size of the house. Nor could it say what size the grounds were, as they are part of the overall Farmleigh estate.
According to Local Property tax though, Steward's Lodge has a higher value than the president's residence at Áras an Uachtaráin.
The residential part of the Áras is valued between €700,00-€750,000. Steward's Lodge is between €800,000-€850,000. The figures were disclosed to Labour's Kevin Humphreys, through a parliamentary question.
When Ireland joined the EEC in 1973, accommodating visiting dignitaries became an issue. Eoin O'Malley, Associate Professor in Political Science at Dublin City University, reminds us that before Farmleigh was bought by the State, there were attempts to build an official residence for the Taoiseach.
Jack Lynch was the Taoiseach at the time, however he was eager to ensure that he was not the beneficiary of the house. He sought cross-party support in 1973 for a Taoiseach's residence and State guest-house whilst in opposition.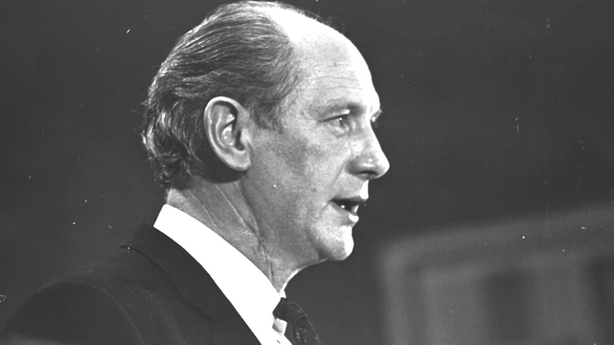 Prof O'Malley said that it "went as far as an international architectural competition to build a new Áras an Taoisigh".
The winner of that competition to design a Taoiseach's residence was an Israeli/Welsh couple, Eldred Evans and David Shalev.
Ms Evans, now living in London, remembers: "In the Taoiseach's house there were a lot of staff quarters and a lot of outdoor areas for swimming and tennis.
"The project was abandoned because Lynch resigned and Haughey became the new Taoiseach and he had his own Georgian mansion."
It's now 40 years since that competition, however Ms Evans is still disappointed that her design was never brought to life. "'I think it would have been our best building".
To mark the 40th anniversary of the Taoiseach's residence design competition, an exhibition of all the entries received is on display at the Irish Architectural Archive until February 2020.
All these years later, has the need for a Taoiseach's residence dwindled?

Prof O'Malley takes a look at the pluses and minuses.
"You could say that one of the things Ireland does well is that senior politicians are not that far removed from their constituents. It could give a sense that they'll end up living in a bubble."
He believes that if it were to ever happen, it would probably be down to security reasons.
John O'Brien is a retired detective chief superintendent. During his years on the job, he helped to protect senior politicians, including the President and Taoiseach.
Would news of an official residence have brought relief to John and his colleagues during his days on duty?
"To be honest it's just in the job. Unless there's something extraordinarily deficient in the area, maybe a high crime profile for example, then it's a question of applying the professional methodology and getting on with it," he said.
He pointed out that even if a Taoiseach had an official residence, he or she would probably still spend time at their private home and close armed protection must follow the Taoiseach wherever they go.