Twenty-seven asylum seekers are to be moved from emergency accommodation into apartments in Co Leitrim.
The seven families are expected to move into the Rock Quarter Apartments in Ballinamore before Christmas.
Minister of State for Immigration, Equality and Integration David Stanton said the decision followed a constructive and open meeting with community representatives on Wednesday.
In a statement, the Department of Justice said it "has no plans, whatsoever, to open any other accommodation centres in Ballinamore".
It said the 25 Rock Quarter Apartments will cater exclusively for families.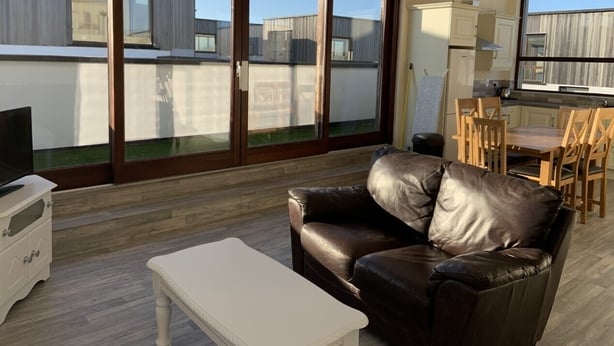 In October, plans to house asylum seekers in Ballinamore were put on hold following protests over proposals to accommodate 130 people there.
A spokesperson for the Ballinamore Community Group said there was "a welcome for all people in Ballinamore", but the community feels better placed to welcome families to live there.
Speaking on RTÉ's Morning Ireland, Gordon Hughes said the decision to house the seven families followed dialogue over several weeks with Minister Stanton and his officials.
He said decisions about asylum accommodation require communication and engagement with communities.
Mr Hughes said: "Rural Ireland needs families to come and live and work amongst us."
He said he feels the character of Ballinamore has been damaged by this controversy, adding "we just wanted dialogue and communication with the people" of the town.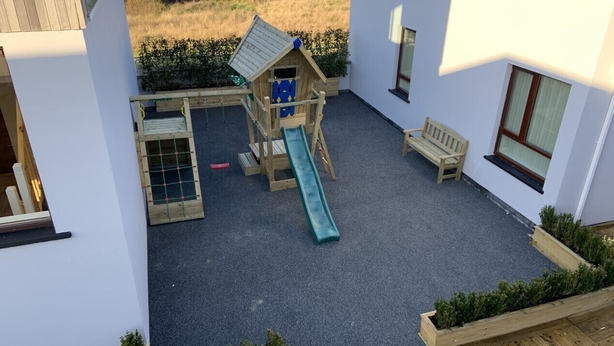 He said that "at no stage did the town say no to asylum seekers, it was about being proportionate and to have engaged dialogue".
Mr Hughes said the community group who protested "managed to achieve that" and spoke three times directly with Minister Stanton to express the concerns it had about childcare, medical facilities and other issues.