The family of a 23-year-old Monaghan man who was unlawfully killed has accused the Department of Justice of delaying the setting up a public inquiry into his death.
Shane O'Farrell was killed in a hit-and-run incident while out cycling near his home in Carrickmacross in 2011.
The driver of the car, Zigimantas Gridziuska, had a string of convictions and was out on bail at the time.
The O'Farrell family said he should have been in prison at the time and blamed system and garda failings.
In 2018, the Garda Síochána Ombudsman Commission found no evidence of criminal misconduct by gardaí.
However, both the Dáil and the Seanad have adopted a resolution calling on the Minister for Justice to establish a public inquiry into the circumstances of the death.
Today, the O'Farrell family said the terms of reference for an initial scoping inquiry were deliberately narrow and undermined the process.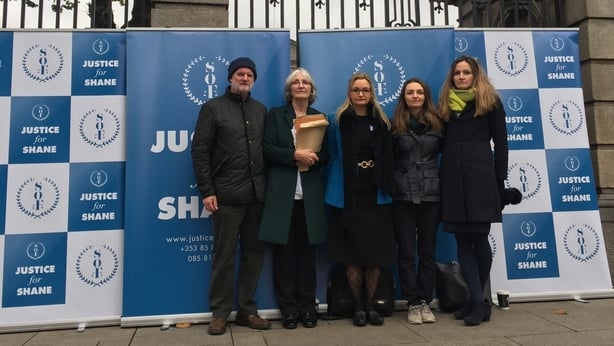 They said neither the spirit nor the intent of what the Dáil and Seanad had called for had been met by the minister.
They said an independent public inquiry was the last chance for the State to meet its European Court of Human Rights obligations to investigate the killing and to carry out an effective examination of the full circumstances around it.
In a statement the Department of Justice said the terms of reference for the scoping exercise were finalised after advice from the Attorney General.
It says that Judge Haughton has been asked to make an initial report by mid-November and is free to make any recommendation he sees fit including any form of statutory or non-statutory inquiry.
The statement says, should the judge recommend an inquiry of whatever type, the Minister has asked him to provide a draft terms to reference.