The insurance industry says it will engage constructively with a Central Bank study into the issue of alleged dual-pricing in the Irish market.
In a statement, Insurance Ireland said it is important that any market study fully considers the operation of the market to ensure a balanced approach is achieved for all customers.
Dual pricing, or price differentiation as it is also known, is the practice of varying the prices charged for an equivalent product to different consumers with the same or very similar risk characteristics.
This can lead to differences in the margin and the profits or losses made by firms for different cohorts of consumers buying the same product.
Yesterday, RTÉ News reported that it had learned that the Central Bank is to commission a study to inform its next actions in relation to the issue, amid growing political pressure to examine it.
Both Sinn Féin and Fianna Fáil have claimed that dual-pricing is about punishing loyalty, and vulnerable consumers are often those who are negatively impacted by the practice.
Pearse Doherty, Sinn Féin's finance spokesman, has written to both the Central Bank and Competition and Consumer Protection Commission (CCPC) seeking an in-depth investigation into the issue.
Mr Doherty today met with representatives of the CCPC and gave them a lengthy submission on the matter.
Speaking after the meeting, Mr Doherty said the CCPC had told him that in its work programme for 2020 the issue of individual pricing across a spectrum of insurance products is going to be looked at.
---
Read more
New insurance rules coming to inform consumer decisions
---
"They were very conscious that they don't want to duplicate the work of the Central Bank and have already engaged with the Central Bank in relation to the work they propose to carry out," Mr Doherty said.
"This is a welcome step. It is something that needs to happen. We are very conscious that we are behind the curve in this here.
"We've already seen action being taken in other jurisdictions."
In a statement, Insurance Ireland said customers can get very good deals by shopping around regularly, and it advised them to do so as they would for other services and utilities.
It added that pricing decisions are commercial matters and are the sole responsibility of individual insurers.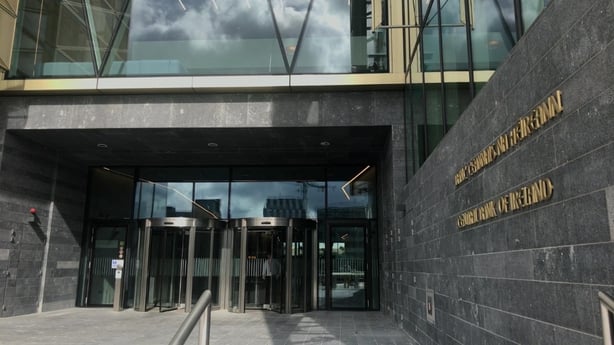 Brokers Ireland welcomed the news of the probe.
"It is not acceptable that any insurer should adopt as a component of its business model any practice which is fundamentally anti-consumer," said Cathie Shannon, Director of General Insurance at Brokers Ireland.
The Central Bank yesterday revealed that a range of new measures are on the way to help consumers make informed decisions when it comes to renewing their insurance policies.
Renewal notices will have to be sent to policy holders 20 days in advance of when their cover expires, rather than the current 15 days, the bank said.
Insurers will also have to provide a quotation for all of the cover options they offer in one single renewal notice.
The previous year's premium will also have to be displayed on the renewal notice under the new rules.
The changes, due to take affect from 1 November, arise from recommendations made in the Government's Cost of Insurance Working Group, the regulator said in a statement.
In the UK, the Financial Conduct Authority (FCA) recently said it was considering banning dual-pricing as it was contributing to around 6 million policyholders having to pay high prices for home and motor insurance.