The number of cattle slaughtered last week was 37,003, a significant increase in the kill rate following the closure of the some of the biggest meat processing plants in the country.
In the previous week when meat plants re-opened 30,188 cattle were slaughtered, a three-fold increase to the period during which many meat processing plants and abattoirs were blockaded by protesters.
The dramatic increase in the number of cattle slaughtered, returns production to near normal levels for this time of year.
For example, last year the weekly kill figure was close to 40,000.
During the last week of factory closures, before blockades were lifted, just 9,986 cattle were slaughtered in Ireland.
The dramatic reduction in cattle being killed did impact exporters, and there were claims that some major contracts could not be fulfilled because of the wind down of production.
Some farmers have suggested meat plants have been slow to ramp up production to normal levels, as a means of penalising farmers who have animals which need to be sold for slaughter.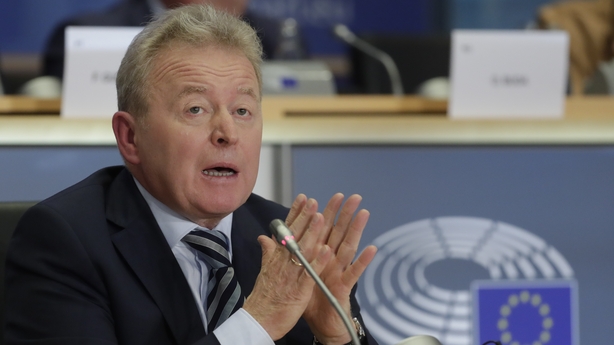 Meanwhile, the man proposed as the new European Commissioner for Agriculture has said that if appointed he will travel to Ireland and meet with Irish beef farmers to discuss ongoing issues in the beef sector.
Janusz Wojciechowski told a hearing in Brussels to approve his appointment that he would ask Irish farmers what it is they need to help them.
He was responding to a question from Midlands North West MEP Luke 'Ming' Flanagan.
Mr Wojciechowski said he would talk to Irish and other European Union farmers directly to try to find a solution to the issues in the beef sector.
Mr Wojciehowski, a former MEP, also told the hearing that as commissioner he would not support intensive farming. He added that anything other than non-intensive farming is not good for the environment.
He also said that people need to do more for biodiversity protection.