In 2001, it was incubators, nurses and midwives greeting the five Cassidy siblings as they entered the world at the Rotunda Hospital in Dublin.
Arriving prematurely, at just 25 weeks, Ireland's only quintuplets were born weighing between 1lb 6oz and 1lb 11oz each.
But this week it was a greeting of a different kind, with the teenagers welcomed back to the hospital with balloons and cake to mark their 18th birthday.
Conor, Cian, Rory, Amy, and Dearbhail Cassidy returned to meet the nurses and doctors who helped them come into the world.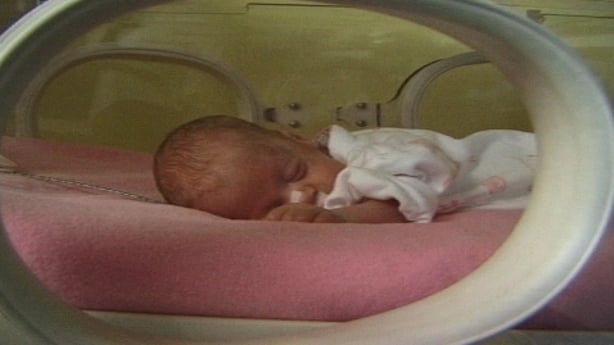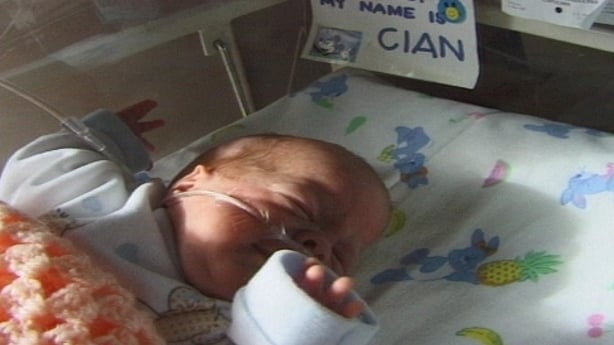 Sheila Breen, who was the neonatal unit nursing manager at the time of their birth, said it was momentous to welcome them back to the hospital.
Eighteen years ago, it was Sheila's job to co-ordinate nursing staff rotas to ensure the babies all received adequate 24-hour care.
"We were on high alert in the neo-natal unit from 24 weeks on, because the quins could potentially be coming to the neo-natal unit at any stage from then on," she said.
"We got about an hour's notice that Veronica was going to be delivered by Caesarean section. The team got in very quickly and it just worked so smoothly."
The quintuplets were delivered at 8.20pm on 16 August 2001.
While all went well with their birth, such success was very much against the odds.
Master of the Rotunda Hospital Professor Fergal Malone said the survival rates for multiple births are lower than with a single pregnancy.
He said that safely delivering five babies simultaneously and having enough trained staff ready to go was a "huge challenge".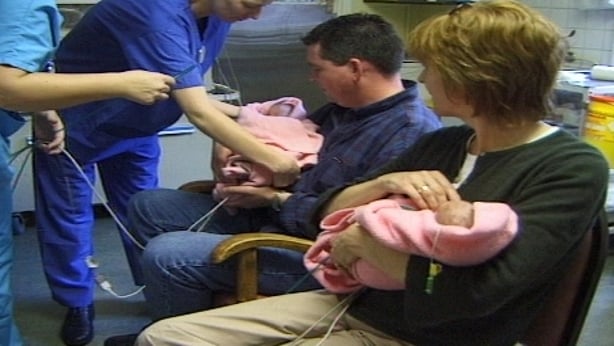 Prof Malone added that the survival rates change as the number of births in a multiple pregnancy increases, because the chance of early delivery is much higher and the babies are born prematurely.
Parents of the famous five, Veronica and Kevin Cassidy, said the time immediately after the births when the children were in incubators was "quite stressful".
"But every day you came in and your babies were in the incubator and they were there you were just happy and it gave you the strength to keep going," Veronica said.
We need your consent to load this rte-player contentWe use rte-player to manage extra content that can set cookies on your device and collect data about your activity. Please review their details and accept them to load the content.Manage Preferences
During early scans, the Cassidys thought they were just having twins, but every time there was a scan there was nearly always another baby found.
At 11 weeks, it was finally confirmed that Veronica was pregnant with quintuplets.
The birth of quintuplets is a once-in-a generation event. But, apart from being a statistical anomaly, what's life as a quintuplet like?
"You're never really alone ... you always have somebody," Cian said.
His sister Amy said the siblings regularly know what the others were thinking just by a look.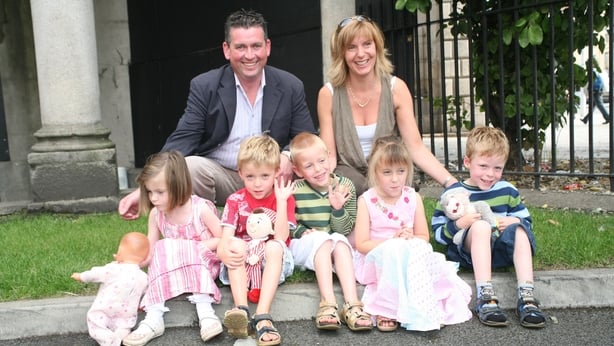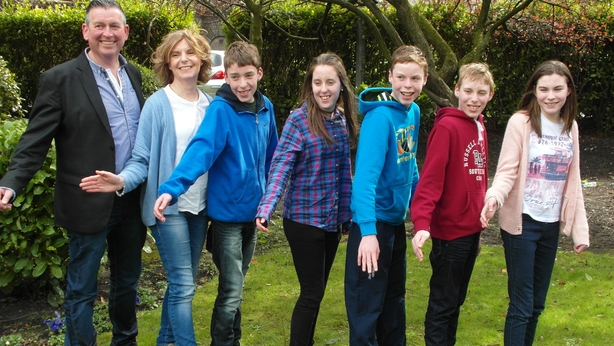 Quintuplet births are extremely rare.
The Rotunda is one of Europe's busiest maternity hospital, with around 8,500 births a year.
Roughly 4% of those are multiple births, with around 200 sets of twins born at the hospital annually, four sets of triplets, and one set of quadruplets.
However, a set of quintuplets - like the Cassidys - is a once-in-a-generation event.
We need your consent to load this YouTube contentWe use YouTube to manage extra content that can set cookies on your device and collect data about your activity. Please review their details and accept them to load the content.Manage Preferences