The stories behind advances in healthcare education associated with the Royal College of Surgeons in Ireland are detailed in a new online publication launched by the college.
'Instruments and Innovations' features the history, practice and teaching of medicine and surgery in 19th and 20th Century Ireland from the RCSI Library's digital heritage collection.
The booklet features stories of trial and error, pain and its relief, and medical progress through the 235 years of the RCSI.
RCSI Library Assistant Dr Ronan Kelly said: "When we look at the history of medicine, it can often be a gruesome story, but we have to look at the progress and these inventions were made to further humanity, to make life better.
"There is pain here. There is invention here and we hope there is some inspiration too."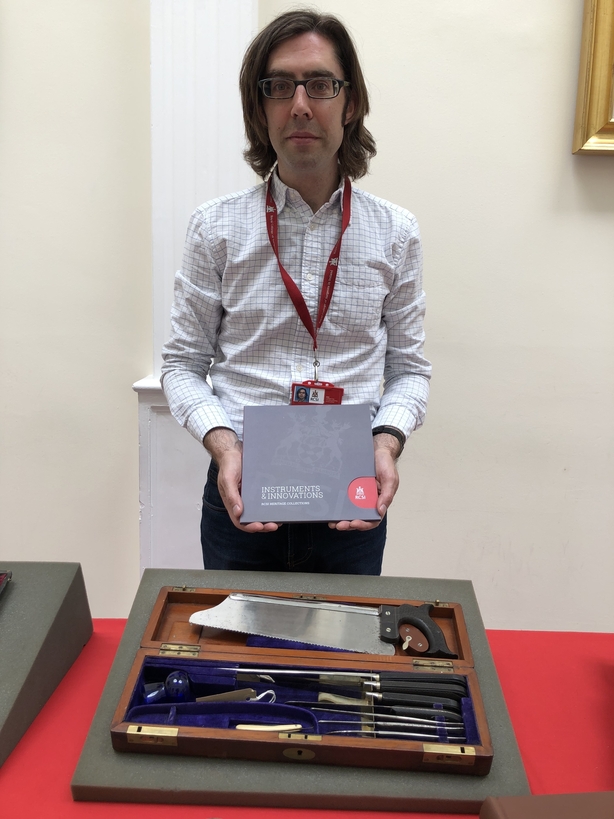 The origin and development of ten surgical instruments are highlighted in the booklet.
These instruments and relating medical material are held in the archives of the RCSI Heritage Collection.
Many of these instruments predate the use of anaesthesia and knowledge of how infection spreads.
Speaking about a 19th Century trepanning kit used to bore a hole in a patient's head Dr Kelly said: "Although it's in a very attractive velvet case that's actually a great incubator for disease and infection.
"Equally in terms of anaesthesia, the operator and patient would probably just have a swig of brandy and get going," said Dr Kelly.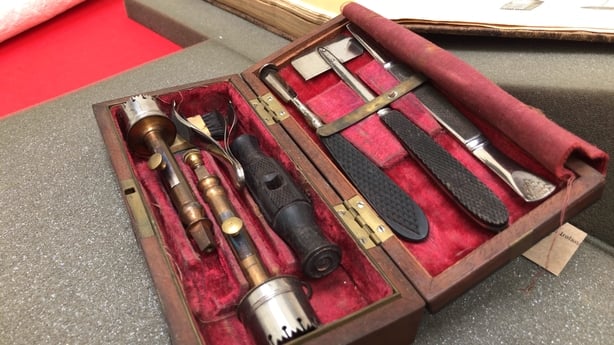 ---
Some featured instruments and innovations
The story of Ireland's first blood transfusion by Robert McDonnell. His patient was a 14-year-old girl, Mary Ann Dooley.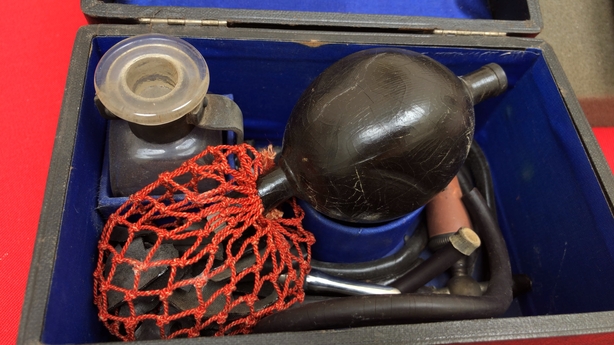 ---
The binaural stethoscope that took on its modern form thanks to RCSI graduate Arthur Leared.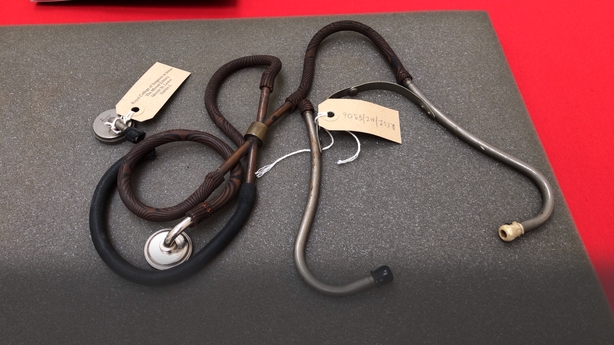 ---
The aural snare developed by William Wilde, father of Oscar Wilde.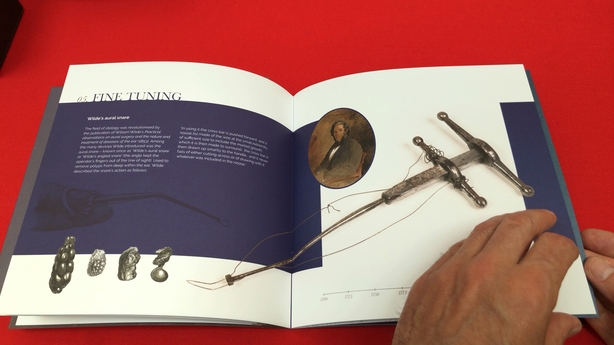 ---
The forerunner of the modern hypodermic syringe invented by Irish physician Francis Rynd.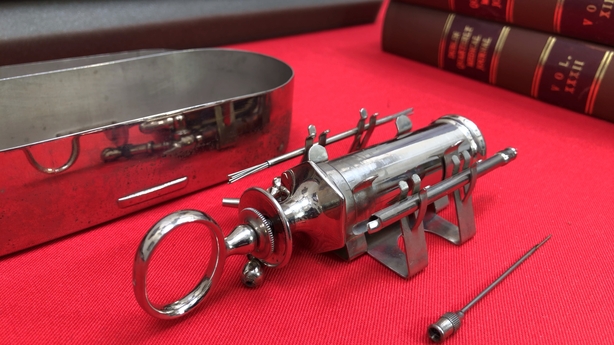 ---
The digital publication is available to view for free online at the RCSI Digital Heritage Collection website.
The RCSI is running free tours of the college twice a day with access to some of the archival exhibitions from 19 August to 21 August during National Heritage Week.