There has been political division over Dublin City Council's decision to refuse planning permission for Ireland's first ever supervised injection rooms for drug users.
Merchants Quay Ireland had applied to run the facility from its building in the city centre, which would have comprised seven booths.
It also would have catered for around 65 to 100 users per day.
The council turned down permission citing a lack of a policing plan and the affect it would have on the tourist economy.
Merchants Quay Ireland has described the decision as "deeply disappointing".
Dublin City Councillor Mannix Flynn described the decision as "great news for the city and a victory for common sense".
Speaking on RTÉ's Today with Miriam, he said that the decision was also a victory for those suffering from addiction who need rehabilitation or detox, not injecting facilities.
He said that in his interaction with drug addicts, they had never called on him for a needle injection facility.
Mr Flynn said the facility at the Merchants Quay Centre is "pretty chaotic" and it would not make sense to locate it there.
He also said the local community would welcome the decision too and suggested An Garda Síochána had concerns about policing the facility.
However Labour Senator Aodhán Ó Ríordáin said it was a devastating decision and poorly timed, given it was announced when the Oireachtas was not in session.
Speaking on the same programme, he lamented the fact that those whose lives may have been saved by the facility are not particularly powerful people.
Mr Ó Ríordáin said that if cattle or sheep or "middle class Ireland" were affected by this decision, the agencies of the State would work better together to deliver it.
He said there was a crisis of heroin and death in the city and Ireland had the third highest overdose rate in Europe.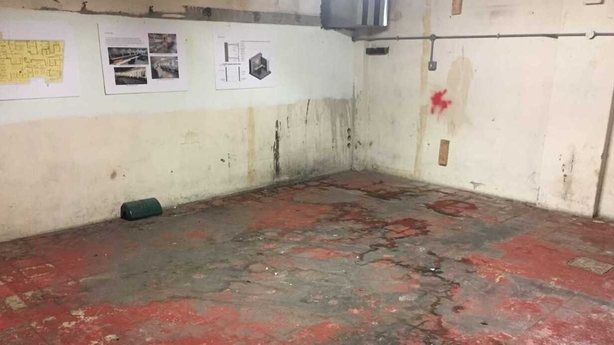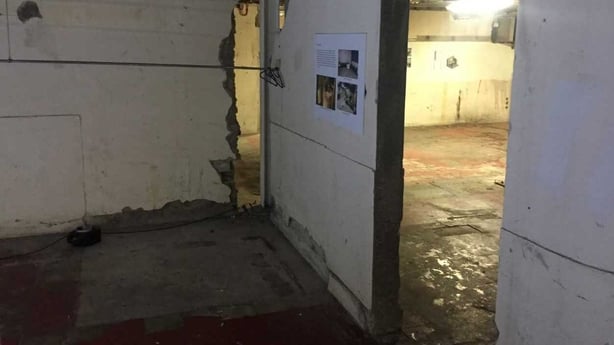 Mr Ó Ríordáin said that there are 88 drug injecting centres across Europe, and they prevent fatal overdose, the spread of HIV and hepatitis, as well as clean up drug litter and on street heroin use.
The supervised injection facility was a major part of the national drugs strategy and was included in the 2016 Programme for Government.
The plans though were opposed by a number of locals groups, businesses and politicians.
They were concerned about anti-social behaviour and what they said was the over concentration of drug services already in the area.
The decision can be appealed to An Bord Pleanála.
We need your consent to load this rte-player contentWe use rte-player to manage extra content that can set cookies on your device and collect data about your activity. Please review their details and accept them to load the content.Manage Preferences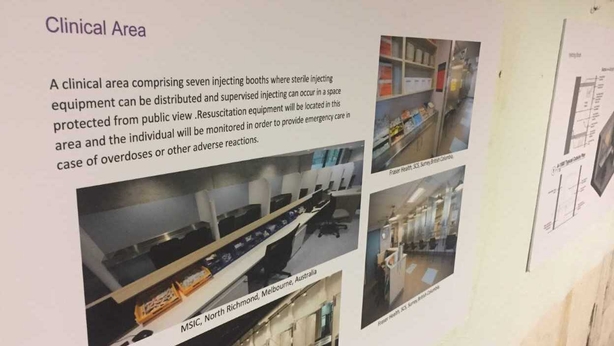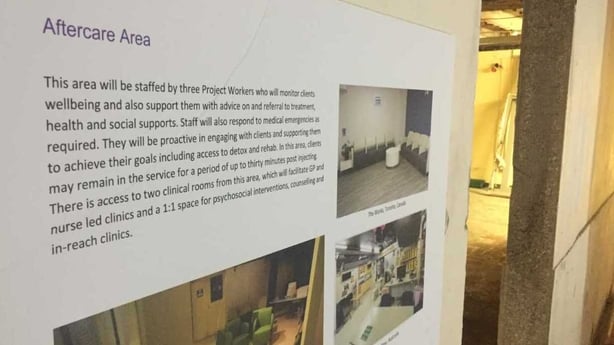 The facility was to be located in the basement of the MQI building, which is on the south of the city, opposite the Four Courts.
The work was expected to take around six months. The service itself would run on a pilot basis and cost around €3m.
The proposed facility would be open seven days a week. It was expected clients would spend around 45 minutes and would have been provided with seven supervised injection booths.
The users would self-administer under medical supervision and the users would bring their own drugs. None were going to be provided. An aftercare area was also planned.
MQI CEO Paula Byrne said that the decision was "deeply disappointing".
"With one person a day in Ireland dying of a drug overdose, it will put vulnerable lives at greater risk.
"In 2016, 736 people in Ireland died from drug-related causes, the fourth highest rate in Europe, and every indicator suggests that this number is increasing.
"International evidence clearly demonstrates that supervised injecting facilities reduce public injecting, reduce risk of disease transmission, and most importantly, save lives.
"We will review Dublin City Council's decision and consider our next steps. In the meantime, we will continue to advocate for people in addiction, to ensure that they receive the care they deserve."