Dublin's canals run like long fingers of parkland through the city and county.
Along the banks, waterfowl build nests among the reeds, swans swim regally through the water.
People walk, jog and cycle, boats move slowly through the locks.
In recent years, there has been a new addition to this scene - small, brightly coloured tents have appeared, some solitary, some in groups.
Those inside the tents are not there for leisure or pleasure, they are just trying to survive.
Christine has lived in a park with her partner Derek for the last four months.
They get food and clothes brought to them from volunteers with the Inner City Helping Homeless charity.
Christine said: "It's terrible. Nowhere to wash. Nowhere to go to the toilet. It's disgusting to be honest.
"I was robbed and stabbed. If they don't do something sooner than later they're going to find us dead in the tent."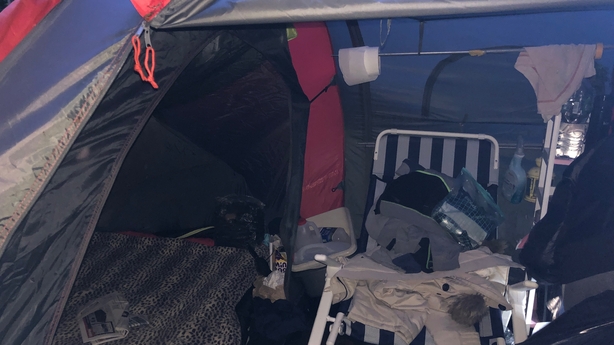 The couple have used discarded election posters to create a path to their tent and as protection from the elements.
Derek said: "You know the way they normally take them down and they get blown all over the streets? I ended up taking them down and putting them underneath the cardboard. Use them as a bed. And a few extra ones used as a pathway."
There are 128 rough sleepers in Dublin, according to the last official count, many of whom are living in tents.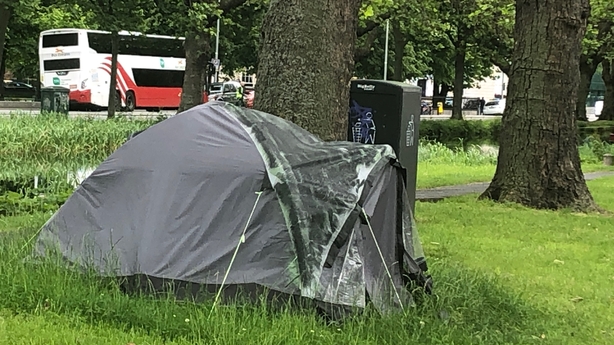 Dublin City Council said it provides emergency accommodation, as well as housing with intensive wraparound supports, while its outreach teams provide transport to accommodation, sleeping bags, medical support and harm intervention.
But the local authority would not outline its specific policy to tents, which are now a common sight in parks and by canals.
Charity workers say there can be more than 100 tents pitched around Dublin every night in parks and by canals.
Inner City Helping Homeless volunteer Padraig Drummond said it assesses homeless people for their needs, such as clean clothing, tents, toiletries and food.
He said in some parks, homeless people are immediately moved on, but there are rangers who will not hassle them if they are hidden from public view.
Mr Drummond said volunteers have come across "tents that have been set on fire" and homeless people being "randomly kicked or set up by revelers leaving bars".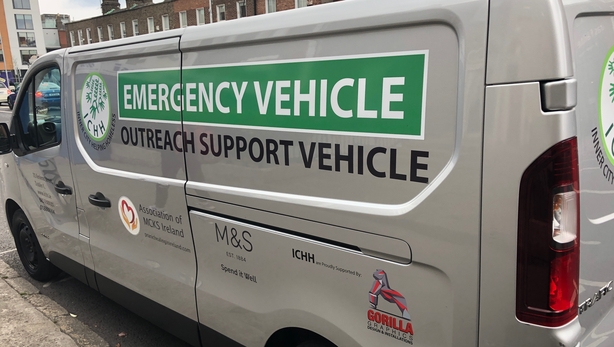 In one wooded area in a Dublin suburb, there are up to 15 tents at any one time and a Dublin GAA flag flying from a branch.
One of the inhabitants said: "It is crazy but at the same time it is peace of mind that I am not going to be out in the middle of a street, taking my chances of being kicked to death, being peed on, spat on, judged, being humiliated.
"It is a safe place but at the same time it is hell as well. It's degrading."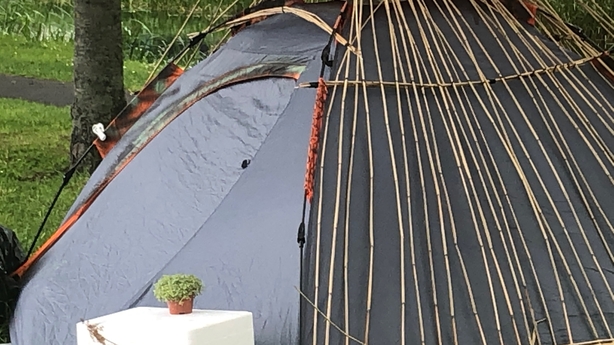 His tent has been taken away before, but he and others always find a new place to pitch their tents.
Another homeless man said that living in a tent is better than coping with the high cost of renting accommodation.
He said: "I don't have to worry about the rent, I don't have to worry about buying my food, I don't have to worry about sending money back to my family."