An initiative at the Abbey Theatre to help people with intellectual disabilities to develop a theatre piece based on their own life experiences is drawing to a close this week.
The 5x5 series provided an opportunity for five groups from communities who felt marginalised or silenced to take part over the summer.
The initiative at the national threatre provided five days' worth of space, technical assistance and €5,000 to help in the development of a theatre piece.
The aim of the series is to allow communities to engage with the theatre and foster new connections with audiences, artists and professionals from the theatre.
This year's projects involved the Irish Dementia Working Group, Tailtiu Theatre, SoloSIRENs, LISTEN UP! and Run of the Mill Theatre.
Mark Smith, 37, who has Down syndrome, has been working with actors and directors to make an autobiographical piece of theatre called 'Making a Mark'.
Speaking at the rehearsals at the theatre today, he said he wanted to make this show about his life experiences to explain things he struggles with, such as his weight and how he caught the acting bug.
He has been acting with the help of the Kildare-based Run of the Mill Theatre who support people with intellectual disabilities to work in the arts.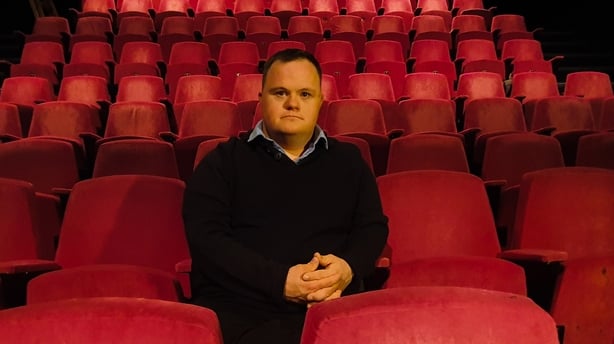 Mark said: "The Abbey is kind of my dream, because I did do kind of different venues. I did the Draoicht twice, I did the Olympia as well. But the Abbey is kind of a big thing for me to show out my talent.
"If there's any people out there with Down syndrome, they have a great opportunity to do this, in the acting business, and I'm doing it now.
"Just go and do it, do every audition, just work your craft."
Aisling Byrne is the Artistic Director of the Run of the Mill Theatre. She met Mark around ten years ago when she was working as a drama facilitator.
They have been developing 'Making a Mark' together in the Axis Ballymun since last year.
She believes there's a real under representation of people living with intellectual disabilities in the arts.
She said: "That was what was so exciting about this piece of work for me, is you know, it's really giving Mark that platform to tell his story in his own words, but with the opportunity to work with people at the top level of their practice in theatre as well."
Another group that took part in the 5x5 series over the summer was the Irish Working Dementia Group with support from the Alzheimer Society of Ireland.
Jacinta Dixon, 68, was diagnosed with Alzheimer's in 2016. 
She is a volunteer advocate now and wants to break down stigma around dementia to help people better understand and interact with people with the condition.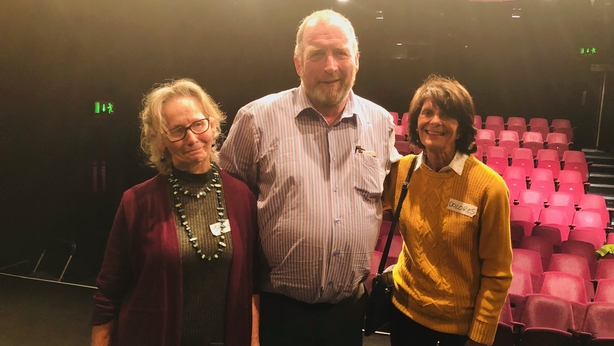 During the workshops in the Abbey, Jacinta felt people living with the condition, including herself, were able to open up to each up.
She said: "It was combination of talking about our experiences of Alzheimer's, the experience of being in the Abbey, which was huge, it was absolutely brilliant, and just our lives and what we do. And what we feel about 'now' and how we feel about the 'future'.
"It was really in many ways a liberating experience, but at the same time it was very emotional and emotive, very intense. But most of the time we were with people, we were safe. We were in safe space and we could talk and we could say things."
The Head of Producing New Work at the Abbey Theatre, Jen Coppinger, said this year's groups have been really inspiring and they shared really moving stories.
She said: "It's been a very moving thing for us as an organisation because we're very interested in opening up the doors of the national theatre and that's very much part of our director's mission.
"And also to reflect back on stage what our population is like. We have a very diverse growing population in Ireland and we really want to be able to give that a voice and to give it a platform."
This is the second year that the 5x5 initiative has run at the Abbey Theatre. Ms Coppinger said callouts for next year's project will take place in spring 2020.