An investigation is under way by the Air Accident Investigation Unit (AAIU) following the death of a pilot in a light aircraft crash in Co Kilkenny.
The pilot has been named locally as builder and businessman Dick O'Connell, who was in his 50s.
Mr O'Connell was a married father of three children in their late teens, one of whom was celebrating her 18th birthday at home yesterday evening.
The crash happened at around 9pm yesterday and was witnessed by a number of people who were watching him from his nearby home.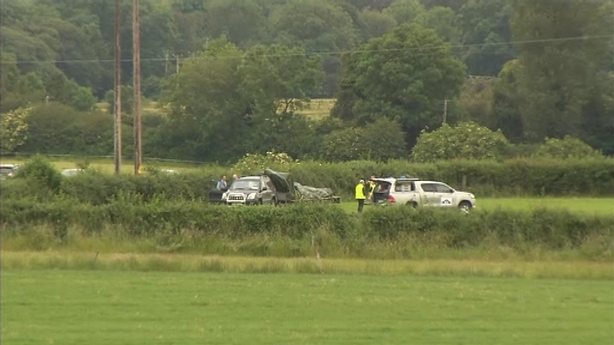 Eyewitnesses say the two-seater mirolight aircraft, similar to a motorised hand glider, hit power lines seconds before it crashed in a field close to the pilot's home at Rathcash, near Gowran Cross, on the outskirts of Kilkenny City.
The pilot, an experienced amateur pilot, was pronounced dead at the scene. A post-mortem examination is to be carried out later.
Investigators from the AAIU arrived just before 10pm last night and carried out an initial investigation at the scene.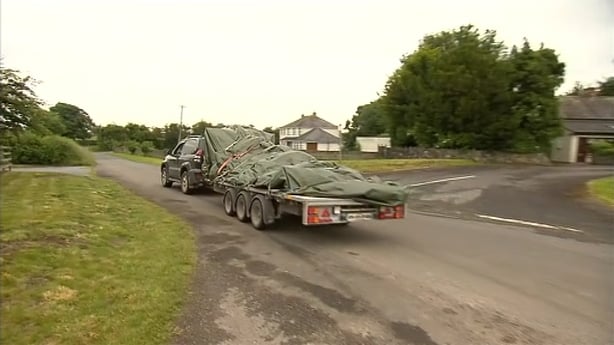 They resumed their examination shortly after 6am today.
AAIU investigator Leo Murray said that initial indications are that the pilot was flying low near the airstrip at his home when he crashed into electricity cables.
The mircolight has since been transferred to the AAIU facility at Gormanston in Co Meath where a full technical examination will be carried out next week.
Gardaí are appealing for witnesses.