The Minister for Agriculture is expected to bring proposals to Cabinet tomorrow for legislation to end fur farming.
Michael Creed will also seek to establish a process for how best to deal with those still employed in fur farms around the country. 
It comes as a Solidarity-People Before Profit bill to outlaw fur farming is due to come before the Dáil on the 3 and 4 of July.
14 EU member states have banned the farming of mink and other wild animals.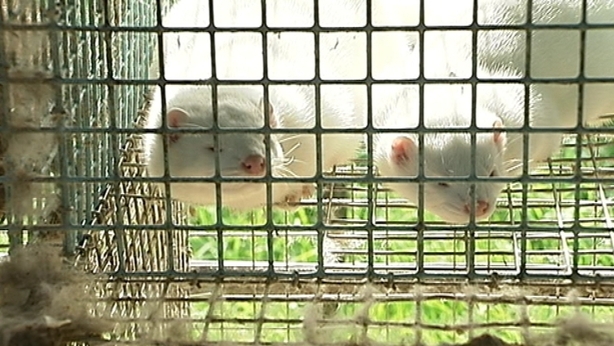 There are currently at least three fur farms in Ireland - in Donegal, Kerry and Laois - containing up to 200,000 mink.
CSO figures show the fur trade in Ireland has decreased in recent years.
In 2013 mink skin exports from Ireland were worth €8.8 million, compared to €1.8 million last year.
People Before Profit TD Bríd Smith has welcomed the Government decision, but called for an urgent meeting with the minister to clarify what is in his proposals.
The National Animal Rights Association has also welcomed the decision, with spokesperson Laura Broxson saying that it is unacceptable for the fur industry to continue.
Last week the chief executive of the ISPCA, Dr Andrew Kelly, said fur farming is incompatible with the Government's animal welfare strategy and has no place in the modern world.