Now that the epic TV series Game of Thrones has come to an end, Morning Ireland Extra is taking a longer look at a topic we covered last month just ahead of the final season. And FYI, no spoilers!
After a two-year hiatus, Game of Thrones' final season; Season Eight, was eagerly awaited. As the hype mounted, people took to Twitter to point out that they had never seen a single episode of the fantasy series, and asked were they alone. Clearly not, judging by the amount of tweets to that effect, but with over a billion (illegal) downloads of the preceding season, it's safe to say it's rather popular. Or at least, it was.
Season Eight has bitterly divided its adoring fans, with many unhappy with how certain characters turned out, and one million people and counting have signed a petition to have the final season remade. Diehard fans feel personally affronted by the character development of some of the leads, while others argue that the signs were there all along. However, most will agree that tying up all loose ends in a measly six episodes was always going to be tricky, even if four were feature length. Showrunners David Benioff and Dan Weiss have been hired to take the reigns on Star Wars by new owners Disney, and fans have rightly asked if their eye was off the ball. Much of the anger may relate to a sadness felt by many, in saying goodbye to such beloved (and despised) characters.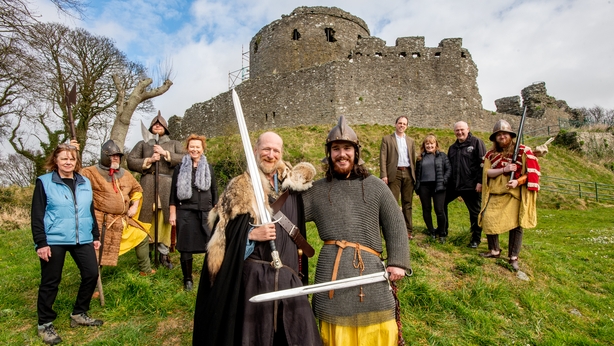 Listeners might have wondered why Morning Ireland was covering a TV show, albeit one with such huge viewership. It's because Belfast is officially the 'Home of Thrones'. All of the studio production of the series took place in Belfast, in the city's Titanic Studios, and Northern Ireland provided the backdrop for the majority of outdoor filming. Why is this significant? Well, the success of the show has meant an estimated £250 million has been returned to the Northern Ireland economy as a result of Game of Thrones filming there, with tourism continuing apace.
Richard Williams, CEO of Northern Ireland Screen, told us that they essentially took a gamble on the pilot - to the tune of £1.6m, without any guarantees that the series would film there beyond the one episode they were making for HBO. Benioff and Weiss have been frank about the failure of the pilot, saying it was one of the low points of their careers. However the pair persevered and re-filmed most of the first episode - with HBO eventually picking up the series. That decision meant the series was based in Belfast, with every actor who ever steps indoors filming those scenes in Belfast.
In Season One, Castleward in Strangford, Co Down provided the backdrop for Winterfell - a focal point of the season, and series. While Winterfell was eventually rebuilt in Titanic Studios, the 18th century National Trust property remains a powerful draw to Game of Thrones tourists. This tourism is the reason why Queens University Belfast wanted to get involved in its own project; "Beyond Westeros."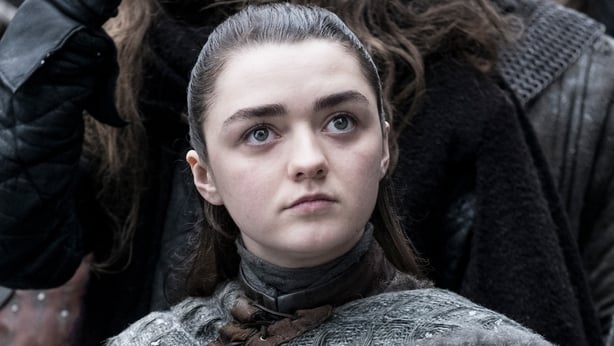 The project will be led by archaeologists from the School of Natural and Built Environment at Queen's University Belfast, working with the Strangford Lough and Lecale Partnership, and is being supported and funded by The National Lottery Heritage Fund, Tourism NI, and the Historic Environment Division of the Department for Communities. It has been developed as part of their European Year of Cultural Heritage programme.
Dr Colm Donnelly from the School of Natural and Built Environment at Queen's will lead the team. He said: "Using historic sources such as the Annals of the Four Masters, the object is to work towards the development of a heritage trail across Northern Ireland where visitors will learn the stories of our powerful past rulers and their families  their wars and rivalries, their alliances and marriages, and their betrayals and assassinations  in and around the year AD 1500."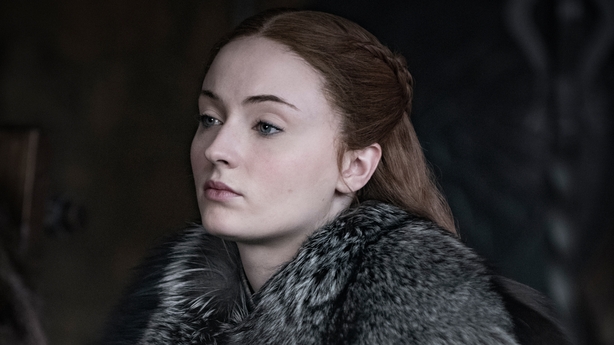 Team member Caroline Nolan added: "Many of the incidents incorporated into Game of Thrones come from the Medieval world. We have our own events and tales that can be told about our Medieval lordships and this project will allow us to present them to the tourists who come to NI because of their Game of Thrones interest, and who evidently have a curiosity about Medieval intrigue and power struggles."
Filming in Ireland meant many Irish actors were cast across the series, some featuring more prominently than others. We had the opportunity to interview Michael McElhatton, who played the formidable Roose Bolton in five seasons. Michael explained that when he received the script he didn't know what to expect, having previously auditioned for several different characters. When a member of the wardrobe team told him the character was a good one, he was intrigued, but it wasn't until the infamous Red Wedding, that he realised just what a career-defining role it was.