The Minister for Children and Youth Affairs, Katherine Zappone, has presented a number of awards to at-risk LGBTI+ activists.
The ceremony, which is an annual event to recognise Human Rights Defenders at Risk and was organised by Irish human rights group Frontline Defenders, has honoured five gay rights activists from Tunisia, the Dominican Republic, Russia, Indonesia and Malawi.
The organisation's highest accolade, the Global Laureate 2019, was awarded to Badr Baabou from Tunisia.
Gay relationships are still criminal in Tunisia.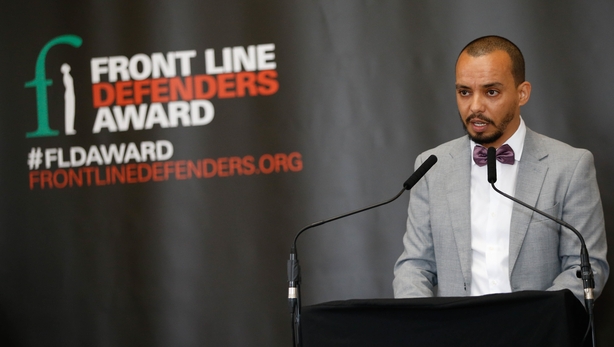 Mr Baabou said his country needed to learn from Ireland, which he described as "a shining light in global terms on LGBTI+ rights."
He said the international award would renew the dialogue in Tunisia around gay rights.
The Award ceremony coincides with the International Day Against Homophobia, Transphobia and Biphobia (IDAHOT) and comes on the same day that Taiwan legalised same-sex marriage – the first Asian country to do so.