Spectacular drone footage has captured a group of humpback whales "socialising" off west Cork.
The footage was filmed by the Irish Whale and Dolphin Group on a research trip out of Reen Pier on board the Holly Jo vessel last month.
The IWDG is gathering data for a new project, Whale Track Ireland, which aims to determine what large baleen whales are doing in Irish waters, where they are coming from and where they are going to.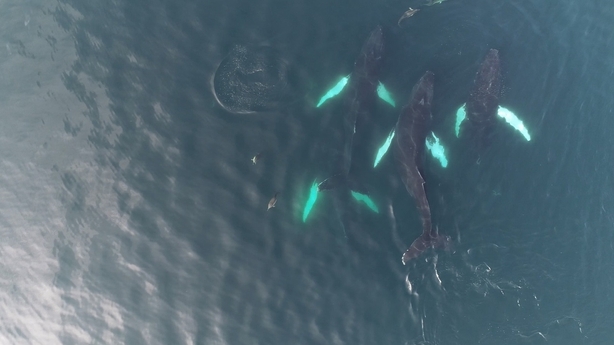 The project, which has been funded by Ryanair customers, is using drones to measure the size and body condition of whales.
Biopsy sampling will also be undertaken to explore genetic origins, diet and the effects of pollution.
Long term, the IWDG hopes to deploy satellite tags on a small number of humpback whales, to learn more about their migration routes and locate their breeding grounds.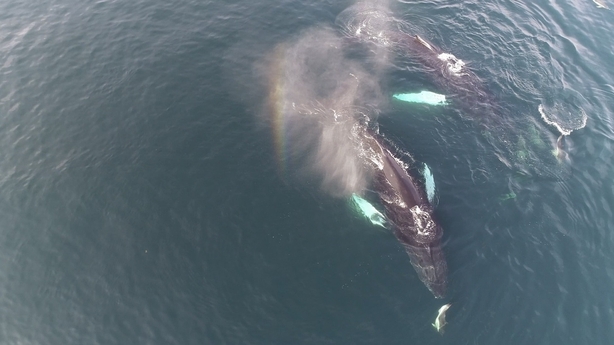 Seán O'Callaghan, Science Officer with the IWDG, said: "On this trip we connected with up to six humpback whales feeding and socialising in offshore waters. This allowed us to collect the first set of aerial images and video that will be used to estimate the length and body condition of these iconic giants.
"In the footage you can see four individuals interacting with one another while common dolphins actively bowride these behemoths! Whale Track Ireland is essential to help the recovery and management of this charismatic species, which is an ambassador for marine conservation."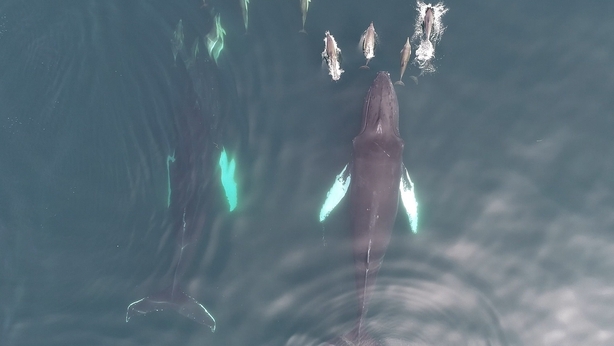 The WhaleTrack Ireland project is initially focusing on humpback whales, but the IWDG hopes to expand it in the future to include fin and blue whales.