A Belfast priest has made an appeal to retrieve an altar given to St Patrick's Church 100 years ago, but which has disappeared.
The altar was part of a gift along with an art piece by John Lavery, the renowned Irish portrait painter.
Lavery was born in north Belfast and baptised in St Patrick's Church on Donegall Street.
In 1917, he contacted the then parist priest, Fr John O'Neill, and offered to make a piece of art.
Later, he presented the church a triptych, a painting joined together by three panels.
The painting is called The Madonna of the Lakes, portraying three images – Mary, St Brigid and St Patrick.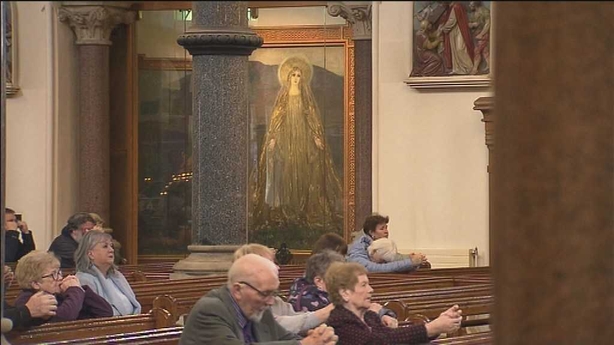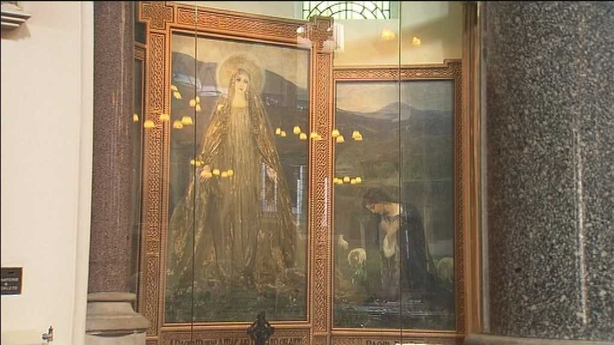 The images were based on three women – Lavery's second wife Hazel, daughter Eileen and stepdaughter, Alice.
The painting was gifted along with an altar to display it on, which was designed by Lavery's close friend Edwin Lutyens, an English architect known especially for his planning of New Delhi.
Lavery asked Lutyens to design the altar and the frame of his painting.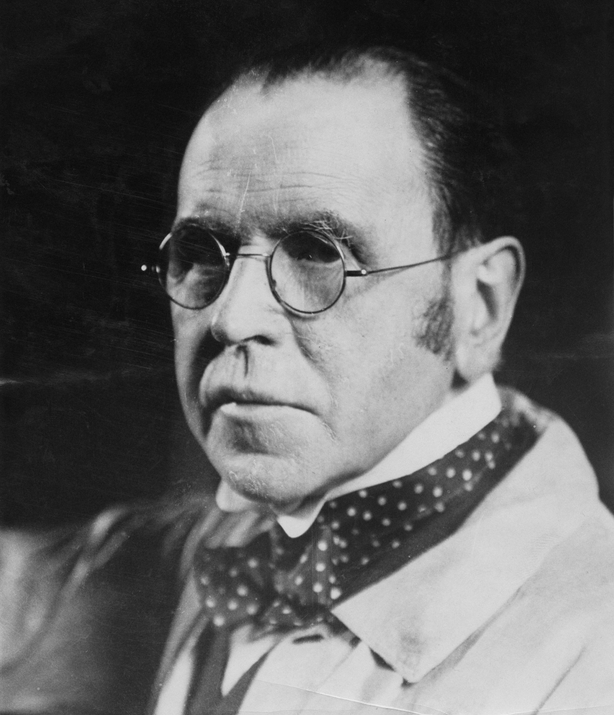 Now, 100 years on, mystery surrounds the whereabouts of the altar. St Patrick's administrator Fr Eugene O'Neill is appealing for help in retrieving it.
"The altar was certainly still there in 1977 because a historian wrote about it, but by the time of a fire in the church in 1995, when a fireman and colleagues took the painting out, the altar had disappeared. It's a mystery," he said.
Fr O'Neill said that most of the priests of the time are now dead and the two that are alive have no memory of its existence.
He said: "This is one of the most significant artefacts in the city, in one of its most significant buildings. Was it put into storage and forgotten about? It's extraordinary because it's so significant."
Fr O'Neill is asking the community to help find out where the altar went.
This Easter Saturday marks the 100th anniversary of the gifting of the painting and the altar.