As the politics of Brexit play out elsewhere, women from both sides of the border got together in Manorhamilton, Co Leitrim today to work on a project showing the border as they see it in their daily lives, and how they want it to remain.
Organised by the North Leitrim Women's Centre, the 'Stitching the Border' project brings women from Fermanagh and Leitrim together to create their own "soft border" in the form of a story quilt.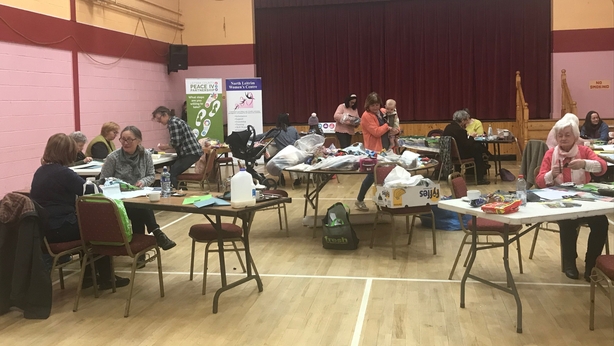 At this stage, the quilt is being created in separate pieces, each showing one of seven different villages in Fermanagh and Leitrim and how they are connected. When the individual pieces are finished they will all be stitched together and go on display in the local area. 
Isobel Cleary of the NLWC said the project is showing the similarities and subtle differences but essentially the connectedness between communities on both sides of the border, and stitching it all together now, she said, shows just how hard it would be to tear those threads apart again.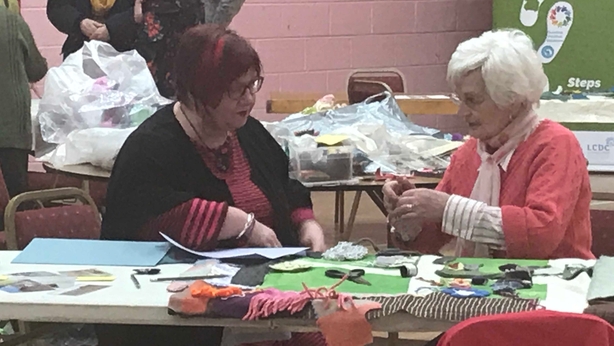 The project is funded by the EU's Peace IV programme, which is aimed at further connecting cross-border communities. For women like Margaret Dagleish, originally from Limerick but who lived in England before moving to Belcoo in Co Fermanagh, the project has generated a lot of laughs and friendships and taught her a lot of history she didn't know. 
Other women have lived all their lives in this border area. They enjoy the dividends of the peace process now and don't want to see a return to the days of closed roads and smuggling.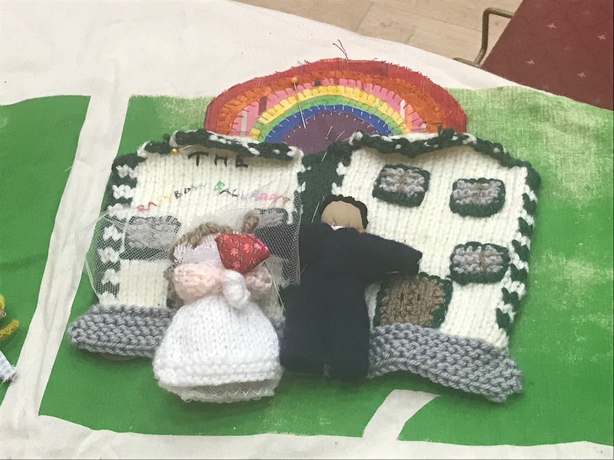 Mary Fox, who is in her nineties, is working on the map of Glenfarne, stitching the local church and the famous Rainbow Ballroom of Romance where, she says, people came for dances from both sides of the border and many met their matches there.
Rosemary Maguire grew up near Kinlough in Leitrim, but moved to Cashel in Fermanagh where she reared her family. For her, there is happiness on both sides of the border, she says, and she looks forward to many more years of that happiness.