A 17-year-old student from Co Kerry has made an unusual fashion statement by designing a costume made entirely from videotape, film reels, DVDs and other discarded items he found in his family's cinema.
Pobalscoil Chorca Dhuibhne student Maxim O'Sullivan has now qualified for the grand final of Junk Kouture, a fashion competition that promotes recycling and challenges students to create wearable fashion designs from junk material.
Every part of Maxim's design was sourced in the Phoenix Cinema, which is run by his family in Dingle.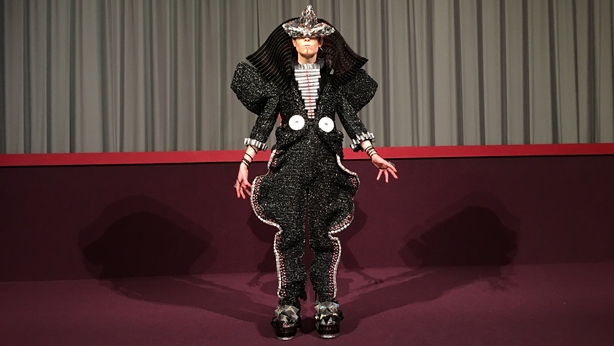 "The base garment is made entirely from crocheted video tape. It took hundreds of hours to make. The hat is made from spray-painted film rolls that I found out the back and I painted old computer keyboard keys for some of the detail. I've also used DVDs and some of the casings from the film rolls."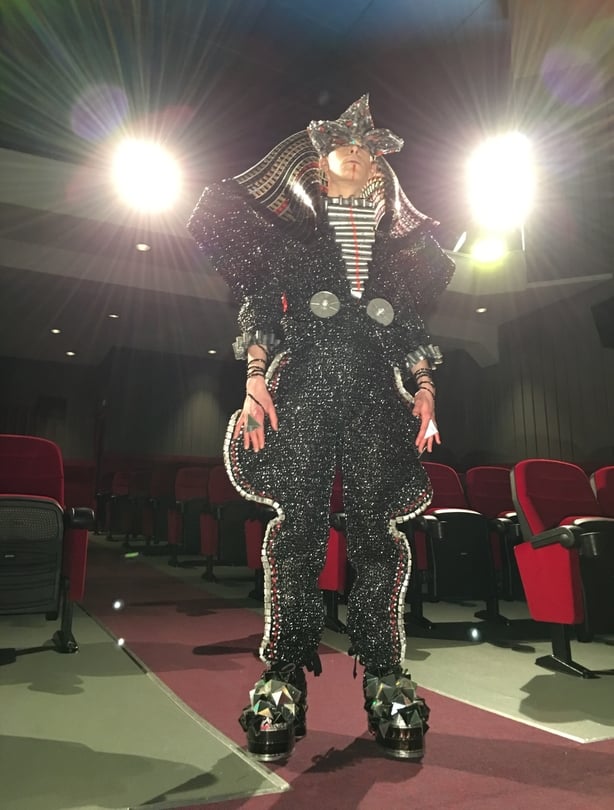 The Phoenix Cinema is one of Ireland's last independent family-run cinemas. Films were first shown on the premises in 1918. Following a major fire the cinema was closed down for a number of years before it was reopened in 1938, appropriately named The Phoenix.
Maxim says it was very satisfying to find inspiration in the family heritage.
"My grandfather, Michael Francie, absolutely adored this cinema. Today it is run by my father, my aunt Kathleen and my uncle Seán. I often help out here. I think they are really proud of the fact that I drew inspiration from the family business. It's such an iconic place and it represents so much to so many people in this town. It has such a story and I wanted to show that in this outfit."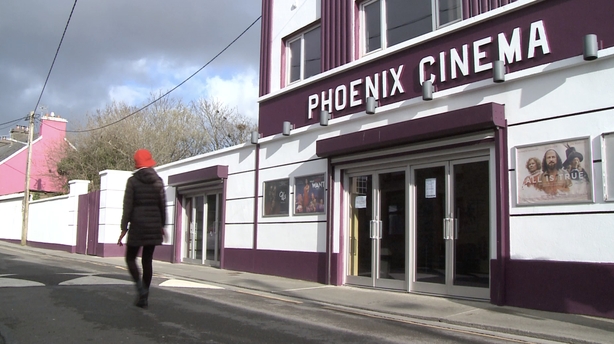 "I really want to become a fashion designer and work in the fashion world. I love creating and designing and sewing and experimenting with all different kinds of clothes and materials. It's really my passion."
Maxim is among 85 competitors who will go before the judges in the grand final of Bank of Ireland Junk Kouture, which will be held in the 3Arena on 2 May.