A decision will be made at the end of this month on whether to continue to fund the Local Link evening bus service, which runs at weekends in rural areas.
The Minister for Transport announced a three-month extension of the pilot scheme in January, which was set up address unmet transport needs.
The scheme provides a combination of scheduled bus routes, as well as door-to-door services in towns, villages and rural areas under the direction of the National Transport Authority.
Originally, it was intended that the pilot would end on 31 December 2018, after which the NTA would review the scheme.
However, as part of an initial review, the NTA found that most of the services were performing and it felt that a six-month pilot was a relatively short period within which to gauge passenger usage and trends.
---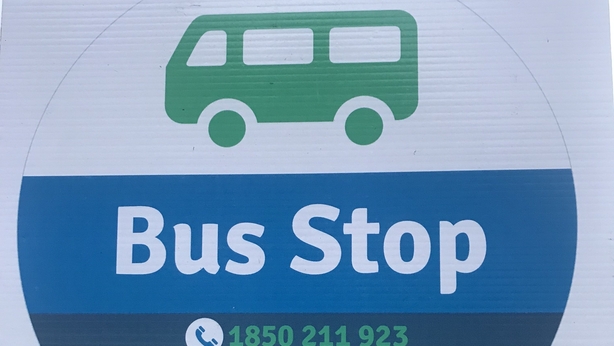 Last Friday, I travelled on the Local Link bus between Ballyhaise and Cavan town, where I heard from the people using this service.
The C1 Local Link bus for Cavan town left Ballyhaise at 7.30pm on Friday evening.
Brothers Charlie and Gerry Quinn were among those waiting for the bus. They were travelling to Cavan to socialise.
"I wouldn't have been hitting town as much now until this come on, you know, and you go in there and meet friends from Cavan that I normally wouldn't see and it's a great service. You have until 10.30pm to have a few pints and come back home," said Gerry.
The bus then set off for Butlersbridge where more passengers got on board.
Kevin Cusack was bringing his grandchildren Abagail and Eric into town.
"We are just going into town for a few hours. Without it we'd be stranded. Before this we had nothing to keep us going, we had no way of getting around," he said.
Students Orla and Catherine McGovern also got on board. They are from Butlersbridge and were taking the bus into Cavan to go for a meal.
"We just parked up in our local village, we do this every so often when we have some free time," said Orla McGovern.
Local business has also benefitted from the service. Fergus Murphy, owner of Murph's Bistro at the Derragarra Inn in Butlersbridge, said many of his customers were availing of the service.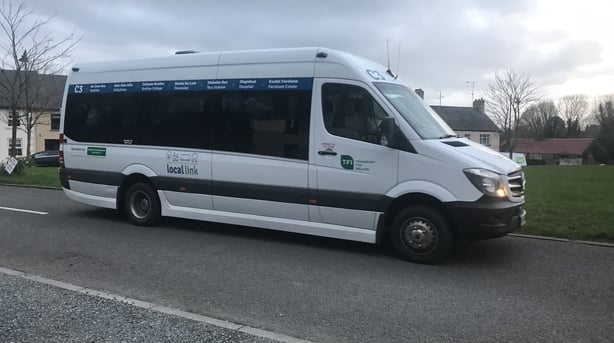 "Last weekend we had a party in of 12 people, they all came from Ballyhaise. The other weekend, we had a party in from Redhills and they used the Local Link. We find the Local Link crucial at weekends and the later runs benefits us," he said.
Since last summer, 65 additional services across all 26 counties have been running on average from 6pm to 11pm typically on Friday and Saturday.
Pauric Smith, Manager of the Local Link in Cavan/Monaghan explained how essential the service is.
"If you're not living in or around the main town, there isn't the same availability in terms of taxis and that so you are going to be cut off if there isn't some public service in the area and it is just evening times, you're talking Friday and Saturday evenings, it's great to have something like this for people in these areas," he said.
Judging by the reaction of current passengers any cuts to this service would be poorly received.
Breda Quinn from Ballyhaise is hoping the service stays.
"It's zero-tolerance. You can't have a drink but you can go into town on the bus and have a drink and come back on the bus, or if you go out for a meal, you can get back out on the late bus. It's great, I think it's a great service, so we hope they'll keep it going," she said.