Research into "forgotten" medieval chants and prayers is shedding new light on the history of the cult of Irish saints, including St Patrick.
Trinity College Dublin's Amra project is aiming to digitise and make freely available over 300 manuscripts containing liturgical material associated with some 40 Irish saints.
In the Middle Ages many monasteries and other religious foundations were established in Britain and continental Europe by Irish missionaries.
The memory of these missionaries was subsequently celebrated in elaborate liturgical ceremonies (known as 'Offices') specially composed for performing on their feast days.
The Library of Trinity College Dublin is home to a number of rare manuscripts containing Offices, some of them with musical notation.
Music historians say such manuscripts are a valuable but much overlooked resource, as much of what we know about Irish saints nowadays is drawn from hagiographies, or the biographies of saints.
For example, the various manuscripts containing the chants and prayers associated with St Patrick have enabled researchers to track the development of his Irish Office from its earliest surviving source in the 13th century into an increasingly elaborate celebration over time.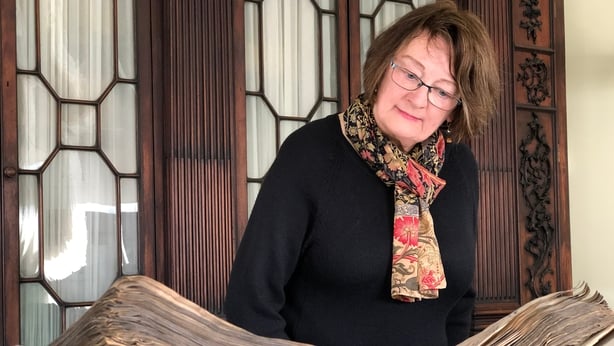 "No other Irish saint is represented so extensively or with such variety in medieval liturgical sources," said Dr Ann Buckley from Trinity's Medieval History Research Centre.
"As well as various versions of St Patrick's Office in manuscripts from Dublin, Armagh, Kilkenny and elsewhere, there are also individual hymns and sequences for Patrick in other Trinity manuscripts, as well as Marsh's Library Dublin, the Bodleian Library Oxford, Cambridge University Library, and the British Library in London which were originally used throughout the Dublin Diocese; and one from the 12th century in the Vienna Schottenkloster from the time of its foundation by Irish Benedictines monks."
The digital archive will also incorporate recordings of chants and prayers from the original manuscripts.
According to Dr Buckley, "Our aim is to bring these lost melodies and texts back to life and make them available to new audiences and researchers. The memory of Irish Saints is preserved today in many different parts of Europe with active celebration of St Patrick, St Brigit, and other figures such as Ss. Gall, Columbanus, Kilian, Virgil of Salzburg, continuing in popular devotion through pilgrimages to foundation sites and holy wells and religious and civic festivals.
"We hope that this project will shine new light on a neglected aspect of Irish cultural history within a shared European heritage and promote greater international awareness of the significant cultural and political impact of Ireland on the long-term development of Europe educationally, socially, and culturally."
We need your consent to load this rte-player contentWe use rte-player to manage extra content that can set cookies on your device and collect data about your activity. Please review their details and accept them to load the content.Manage Preferences