Students from Ireland and around the world have taken part in protest action against climate change.
On the Fridaysforfuture.org website strikes were listed to take place in counties Mayo, Limerick, Cork, Clare, Dublin, Tipperary, Donegal, Kerry, Meath, Louth, Waterford, Westmeath, Sligo, Kilkenny, Monaghan, Derry, Antrim, and Down.
A large protest took place at 1pm outside Leinster House, while an event outside Cork City Hall took place at midday.
Events are being organised in more than 100 countries under the hashtags #FridaysForFuture, #ClimateStrike and #SchoolStrike4Climate.
'School strike for climate' was started last August, as a weekly protest by Swedish schoolgirl Greta Thunberg.
She protested outside the Swedish Riksdag, holding a sign that read 'Skolstrejk för klimatet' or 'School strike for climate'.
The 16-year-old student's weekly protests demanding action on climate change has won a global following.
One of the schools staging an event on their own premises in solidarity with the global strike is Scoil an tSeachtar Laoch primary school in Ballymun, Co Dublin.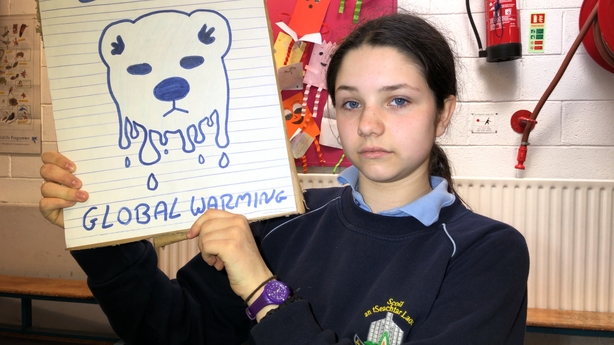 Sixth-class pupil Cliodhna Ardiff said she is taking part because "we need to do something about global warming. Global warming is happening. You can't keep ignoring it".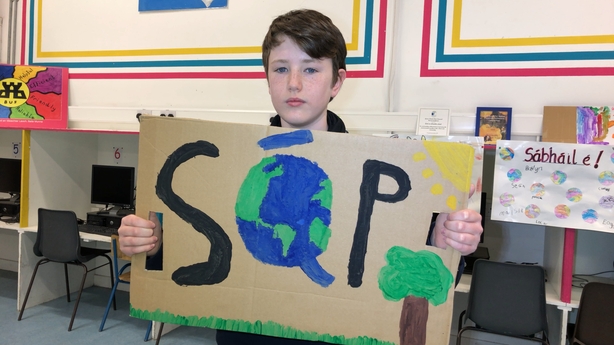 "We need to save the world from global warming and don't let it die. That would ruin my future and I'm a person as well," said 12-year-old Somhairle MacOitir.
Yesterday it was announced that Greta Thunberg has been nominated as a candidate to receive this year's Nobel Peace Prize.
She was nominated by three Norwegian MPs.
If she were to win, she would be the youngest recipient since Pakistan's Malala Yousafzai, who was 17 when she received the prize.
Ms Thunberg tweeted she was "honoured and very grateful" to receive the nomination.