It is not often the Revenue Commissioners give anything away for free, but that is exactly what they are trying to do with the MV Shingle.
On the morning of 24 June 2014 the 60m shipping vessel the MV Shingle was heading towards the port of Drogheda.
The Moldovan-registered ship had set off from Slovenia, via Portugal days earlier.
Waiting in Drogheda were armed gardaí and Customs officers.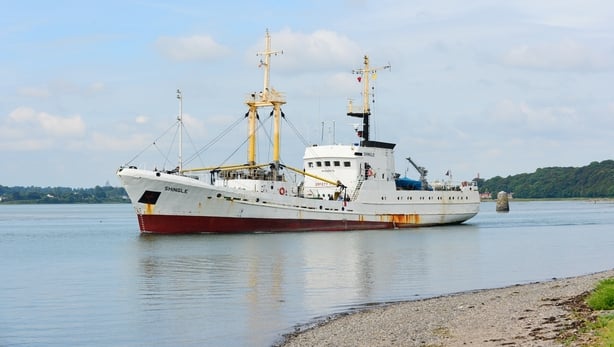 They boarded the ship and uncovered the haul - cigarettes, millions of them. Thirty-two million in fact, all illegal. There was also 4,000kg of tobacco.
It was one of the biggest seizures of cigarettes in Europe that year.
The joint security operation was deemed a complete success; it had been the culmination of months of work by law enforcement agencies across many countries.
If sold on the black market, the consignment would have represented a loss to the Exchequer of €13m.
The ship was escorted to Dublin Port and officials may have thought "case closed".
But unbeknownst to them at the time, the MV Shingle was to became one big expensive headache for Revenue officials.
On water, nothing comes cheap. 
In Dublin Port berthing charges can quickly add up and the MV Shingle has pretty much been moored in the same place for the last five years.
The bills have to be paid, and that falls to Revenue.
The Comptroller and Auditor General highlighted last year that over €400,000 has been spent so far, mostly made up of lay up costs charged by Dublin Port Company.
Revenue officials say, roughly speaking, it pays around €6,000 a month to keep the Shingle where it is.
The ship also has to be maintained to ensure it does not drift or sink, and that too costs money.
Late last week, Revenue took RTÉ News out to have a closer look at the vessel.
It may be unkind to call it a rust-bucket, but it's not far off. The corrosion is all around and there is plenty of asbestos. The onboard mechanics have not moved for five years and there is no electricity.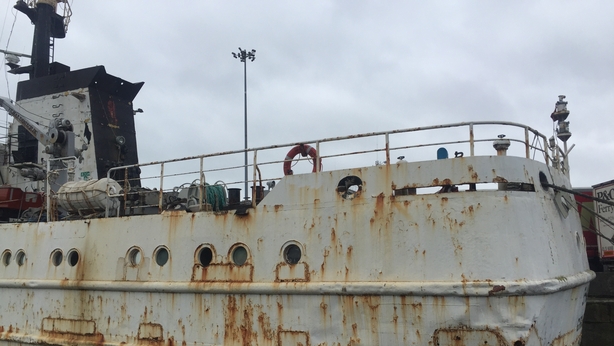 Inside, there is an eerie reminder of its past life. Personal belongings and equipment are scattered everywhere as the crew were no doubt taken by surprise by the raid. It is now a kind of ghost ship.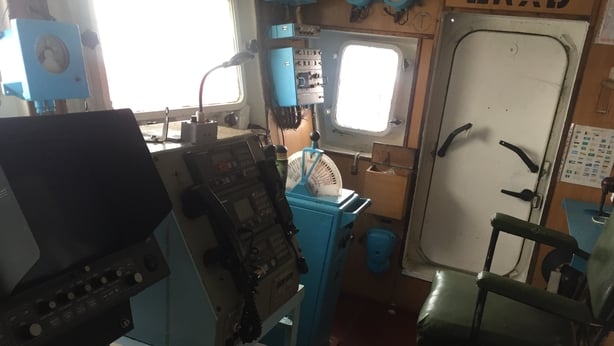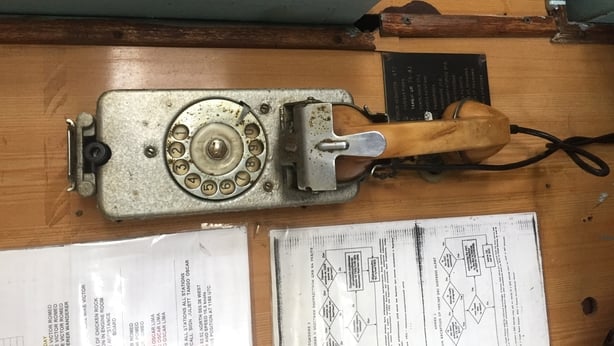 Initially, Revenue hoped to sell the ship, but it was caught up in legal wranglings until 2017.
Officials then realised that selling it would not be easy; they could not find any potential buyers because of the ship's poor condition. Thoughts then turned to scrapping it, but the presence of asbestos made it a costly affair and that route was deemed to be too expensive.
All the while, the berthing charges continued to climb.
Then one day, quite recently, a Revenue official based in Dublin was back home in Co Mayo. He picked up a copy of the local paper.
There he read about the exploits of Fianna Fáil councillor Michael Loftus, who has been campaigning for many years to get a ship scuttled of the west coast to create an artificial reef for divers.
"Wouldn't that be a great place for the Shingle?" the man from Revenue thought, "at the bottom of the sea at Killala Bay."
Contact was made and correspondence began. Revenue is now fully behind the initiative, desperate to get rid of the ship and would gladly hand it over free of charge.
Cllr Loftus would gladly receive it. He says the project would be a welcome boost for the area, attracting jobs and tourists. Both Mayo and Sligo county councils are discussing the plan.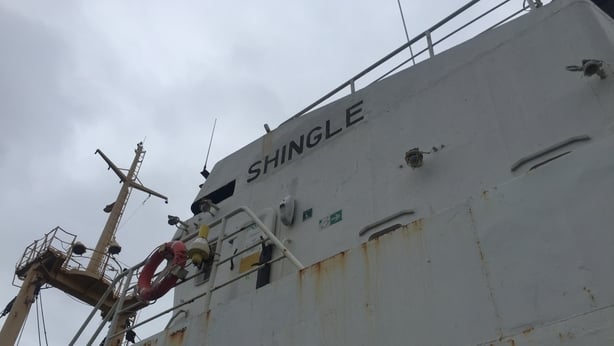 But this particular part of the Shingle's journey is just beginning. It would first have to be stripped of all its asbestos and any other contaminants. It would then have to be fitted with explosives before being to towed to Killala.
Crucially though, funding has yet to be secured for the project. Cllr Loftus estimates it would cost €2m and is hoping Fáilte Ireland and government departments will come on board.
So for now the Shingle remains in Dublin Port, still tied up, going nowhere fast.