The country's 19 maternity hospitals have adopted a set of national standards for bereavement care for parents and families who suffer pregnancy loss and perinatal death.
A number of international experts will address a forum on the standards at University College Cork this weekend.
Also contributing to the forum will be Trish and Daniel Clifford, who live with their sons Harry and Ben at Glounthaune in Co Cork.
The Cliffords will always be family of five, as baby Beth is constantly on their minds too.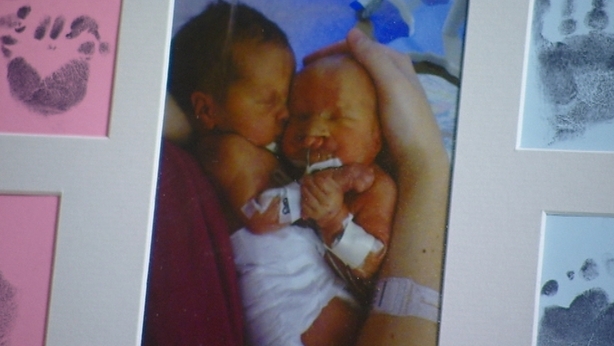 Beth is Harry's twin sister. She was born in November, 2013, but died five days later.
Beth had been diagnosed with Patau syndrome, a rare genetic disorder.
A bereavement team at Cork University Maternity Hospital helped the Cliffords to cope with Beth's death.
"You don't know if anything can ever prepare you for it. It is just devastating," said Trish.
"When we had twins what I found it really difficult was grieving but then also having a new born baby at home to care for.
"I personally found trying to deal with the grief together extremely difficult."
Daniel and Trish said the bereavement support they got from CUMH on a regular basis was "invaluable", particularly, Daniel said, because of the limitless time given to them in their time of need.
"Facing into being parents for the first time, grieving on the other hand for the loss of our Beth, and then at the same time trying to get on with our lives as well," he said.
Trish added: "It really helped our grieving process not just the aftercare but the care we got from the very beginning."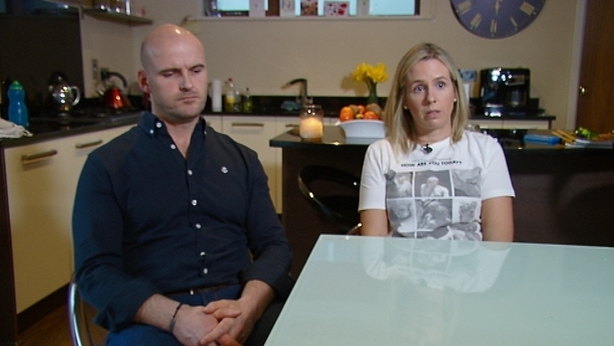 Consultant obstetrician/gynaecologist Dr Keelin O'Donoghue established that bereavement team.
Now she heads up a group that is implementing national care standards for parents and families who experience bereavement following pregnancy loss and perinatal death.
Dr O'Donoghue says these standards are vital.
Trish and Daniel used their experience and also contributed to the standards.
"For us there's a bit of a legacy, Beth lives on in these standards for us because of the involvement," said Daniel.
"We experienced these standards in Cork University Maternity Hospital, so then why can't someone else experience them in some other part of the country.
"That's why this level of care and quality of care needs to be consistent across the country.
"Just because we are living where we are living doesn't mean to say just us should have that extra lift."
There is now a dedicated bereavement team in place in each of the 19 maternity hospitals across the country, where the work of implementing these standards is ongoing.
They say what is needed now to continue the work of implementing the standards is support from hospital managements and from the Health Service Executive at a national level.