The UNESCO site at Lalibela in Ethiopia is to be lit up with green lights this St Patrick's Day, it was announced today.
The Taoiseach made the announcement on the second day of official engagements during a trip to Ethiopia.
The Ethiopian Orthodox Church is a complex of 11 churches hewn out of single pieces of rock and has been a world UNESCO site since 1978.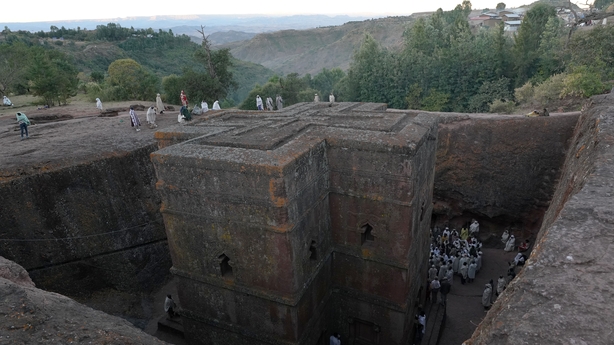 Mr Varadkar described visiting the site as a life's ambition.
"I want to say what a privilege it was for me to visit Lalibela and visit the churches. I read about them when I was a young boy and always thought I would have a chance to visit this place and it is extraordinary.
"It's a reflection of Ethiopia's enormous heritage in terms of the one of the earliest Christian kingdoms in the world.
"As part of the deepening relationship and ongoing development partnership we have agreed that our Office of Public Works and Fáilte, the tourism body, will work with the Ethiopian authorities on two aspects, how to preserve and protect these world heritage sites.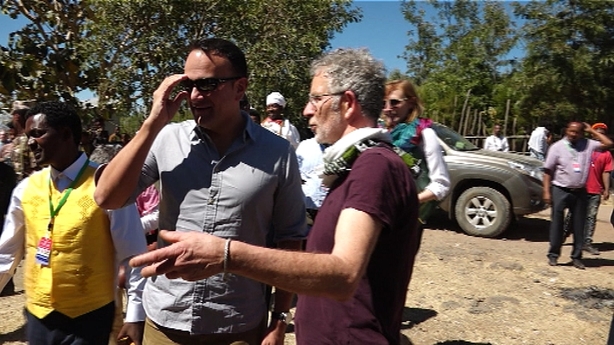 "I understand as well that a decision has been made to light the churches in green on the day of St Patrick, our patron saint. So I want to thank you very much for that gesture as well."
Ethiopia's Culture Minister also announced that Irish funding would be used to fund conservation at the site as part of an initiative by Ireland to help Ethiopia develop sustainable tourism.
A boys football team in Leinster rugby jerseys also greeted the Taoiseach in Lalibela, introduced by chef Kevin Thornton who has provided catering training in the area.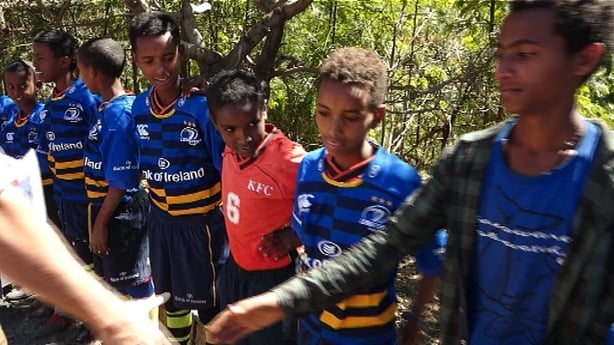 Four Irish Aid-funded projects were also on the Taoiseach's programme when he flew north to Shire in the Tigray region.
Visits included one to Wukro Veterinary Clinic, which treats camels, cattle, sheep, goats and donkeys, and provides hundreds of thousands of vaccines every year.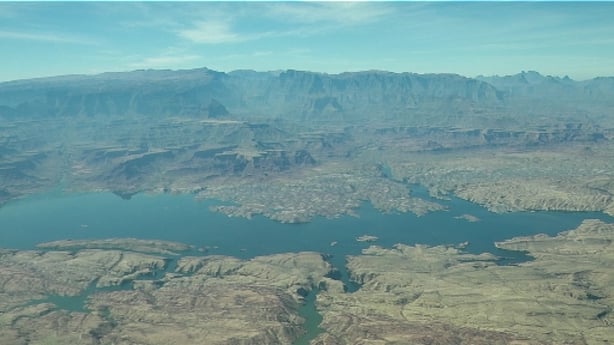 Mr Varadkar also visited a nearby school and the Kawaneet health post focusing on reducing infant mortality, an example of the 45 such posts in Tigray helped by Irish Aid.
The Taoiseach will visit refugee facilities in the area tomorrow.
We need your consent to load this rte-player contentWe use rte-player to manage extra content that can set cookies on your device and collect data about your activity. Please review their details and accept them to load the content.Manage Preferences