The family of a 23-year-old man who was killed in a hit-and-run in Co Monaghan almost eight years ago have described a meeting with Garda Commissioner Drew Harris as very positive.
Law graduate Shane O'Farrell was killed while cycling near his home in Carrickmacross on 2 August 2011.
The driver of the car, Zigimantas Gridziuska, had previous convictions including for theft, drugs and road traffic offences and received suspended sentences for some of these.
Originally from Lithuania, he also had convictions there for theft and criminal damage.
Gridziuska was on bail for other charges at the time of Mr O'Farrell's death.
He left the scene but later handed himself in to gardaí.
The O'Farrell family has long argued that Gridziuska should have been in prison at the time of the hit-and-run.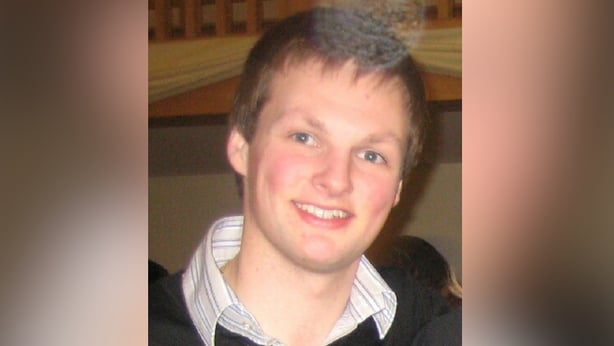 Shane's mother, Lucia O'Farrell, said Mr Harris was very helpful, but constrained in what he could say because the matter is still under investigation by the Garda Síochána Ombudsman Commission.
She said he has offered to meet the family again.
Ms O'Farrell also called on the Minister for Justice, Charlie Flanagan, to immediately set up a public inquiry into her son's death.
Before the meeting,Ms O'Farrell had said she was very appreciative that Mr Harris agreed to meet them, describing him as breath of fresh air.
She said she was looking for accountability.
In a statement this afternoon, Commissioner Harris described the meeting as an initial one which was informative and constructive.
He said the O'Farrell family "outlined their deep concerns in a very dignified manner."
Mr Harris added he would not be making any further comment due to the GSOC investigation.
Last year the Dáil accepted a motion to establish a public inquiry into Mr O'Farrell's death.
The O'Farrell family also complained to GSOC, which investigated 56 complaints.
Last May, GSOC said it found no evidence of criminal conduct by gardaí in the investigation into Mr O'Farrell's death.
At his trial, Gridziuska was convicted of failing to stop and remain at the scene and received a suspended sentence on condition he return to Lithuania.