The Road Safety Authority has reported a 4% drop in road deaths in 2018 compared to 2017.
Provisional road collision statistics for 2018 show Ireland continued to improve its road safety performance by recording a 4% drop in road deaths, making it the safest year since road deaths were first recorded in 1959, according to the RSA.
A total of 149 people lost their lives on Ireland's roads in 2018 as a result of 142 fatal crashes, compared to 156 lives lost in 141 fatal crashes in 2017.
While there was less lives lost in motor collisions, there was a 32% increase in pedestrian fatalities.
We need your consent to load this rte-player contentWe use rte-player to manage extra content that can set cookies on your device and collect data about your activity. Please review their details and accept them to load the content.Manage Preferences
More than half of those were people aged 55 and over.
"Although the figures are marginally improved, they are not good enough," said Minister for Transport Shane Ross.
"Speed continues to kill. Drink driving persists and unaccompanied learner drivers continue to break the law.
"Reckless road users cannot be allowed to ruin the lives of innocent others and their families. In 2019 the crusade to improve road safety and save lives will accelerate," said Mr Ross.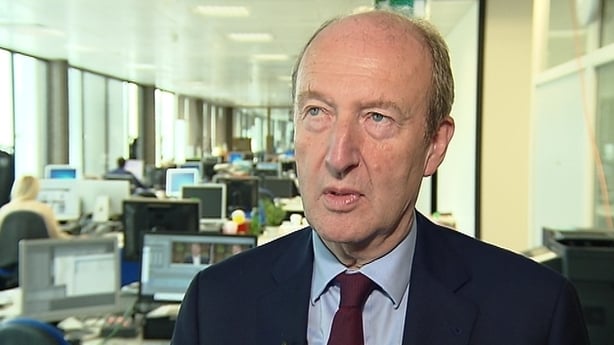 The Chairperson of the RSA, Liz O'Donnell, said: "2018 saw the introduction of very important road safety legislation. If motorists comply with these new provisions it will translate into lives saved and injuries prevented.
"Garda Roads Policing numbers increased in 2018, and there is a commitment from An Garda Síochána to further increase numbers in 2019 to meet original targets. 
"This will mean that those who don't comply with these new provisions and other road traffic laws can expect to be detected and face the consequences of their actions."
Seriously!! Do some people ever listen to the warnings?

Driver arrested yesterday in Newtownmountkennedy Co Wicklow on suspicion of Drink Driving.#BeSafe. pic.twitter.com/lcwsw8r1ad

— An Garda Síochána (@GardaTraffic) January 1, 2019
Assistant Garda Commissioner Dave Sheehan thanked "the majority of law-abiding road users who acted responsibly in 2018 and to the road users who supported garda initiatives such as our two Slow Down Days plus European Day Without a Road Death".
"Your behaviour has saved lives and I want to acknowledge this. However, despite this there were drivers who refused to get the message and unfortunately learned the hard way.
"Over 130,000 drivers were detected committing speeding offences; almost 30,000 detected using a mobile while driving; almost 9,000 driving under the influence of an intoxicant; and over 11,000 were detected for seatbelt offences.
"As garda numbers assigned to Road Policing Units in districts around the country increase in 2019 I can guarantee that people will see a greater garda presence on the roads," said Asst Comm Sheehan.