More than 1.1 million passengers are expected to pass through Dublin Airport this festive season, the highest on record.
Today is the busiest day before Christmas, with almost 94,000 passengers travelling through the two terminals.
The first arrivals today were the red-eye transatlantic flights.
Anne Cunningham and her husband eagerly awaited the arrival of their three-month-old granddaughter Robin, who flew in from Boston.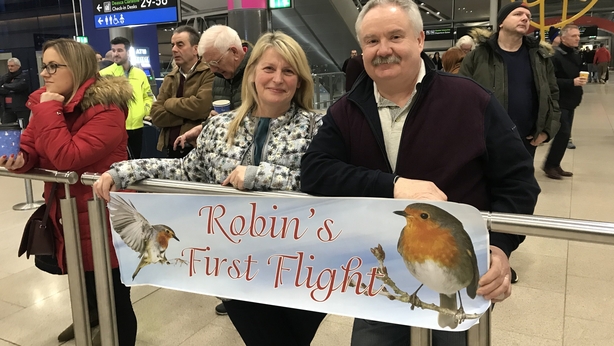 Here is the moment Anne and her husband, from Castlebar, welcomed home their 3 month old granddaughter Robyn @morningireland @DublinAirport pic.twitter.com/NQnhbYOOD8

— Tommy Meskill (@TommyMeskill) December 21, 2018
Among the other early risers were Jack and Sophia Greg from Finglas who were at the airport to welcome home their sister Louise, who arrived from Canada with her boyfriend.
Jack and Sophia then headed off to school.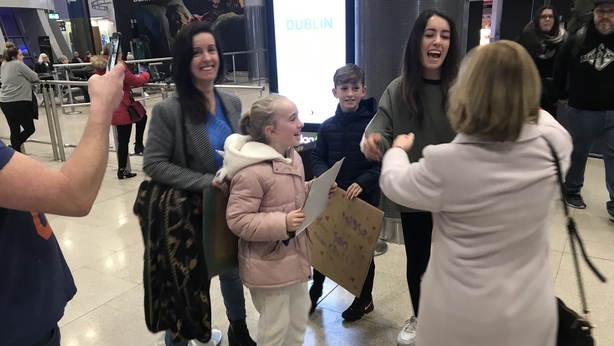 28 December will be the busiest day after Christmas at Dublin Airport, when people travel home and others take off for winter destinations.
For those travelling the advice is to follow EU regulations on packing and to leave plenty of time to make your way through the airport.
The airport will remain open for those returning home until Christmas Day, the only day of the year it closes.