Identifying the remains of babies buried at the site of a former mother-and-baby home in, Tuam, Co Galways is possible with DNA testing, according to a Trinity College geneticist.
Last year, an Expert Technical Group warned that it would be impossible to get DNA identification of infants and young juveniles without samples from living relatives.
The group also highlighted that DNA testing can itself destroy the samples recovered.
Professor Aoife McLysaght said the original report to Government "was incorrect regarding the DNA."
"It said it was not possible to take DNA from the remains and that was corrected in a public letter, including from some of my colleagues here in Trinity," she said.
"It is possible, we have the technology to take DNA from remains such as these... When you have that DNA what you need then is family members too [to give a sample]. In that case it ought to be possible."
Prof McLysaght was speaking at an event in Trinity ahead of the awarding of an honorary degree to Galway historian, Catherine Corless.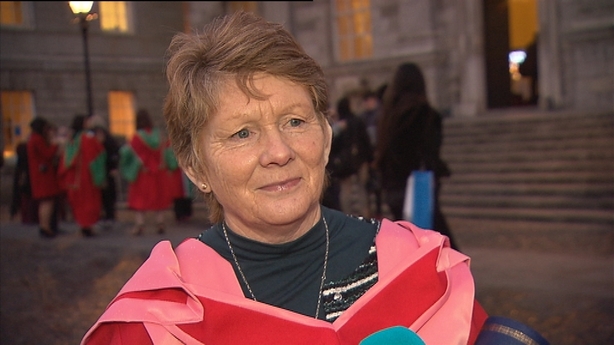 Ms Corless played a pivotal role in uncovering details of a mass grave at the former home in Tuam.
She said that she has complete faith in the Commission of Investigation into Mother and Baby Homes to investigate the site.
She said the commission "seems to be going in the right direction."
"I think they are under tremendous pressure from the whole world," she added.
Ms Corless added that she has given all her research to the commission, including research into the mothers who did in the home.
We need your consent to load this rte-player contentWe use rte-player to manage extra content that can set cookies on your device and collect data about your activity. Please review their details and accept them to load the content.Manage Preferences