A crisis in childcare provision is coming down the tracks because of a shortage of places and growing demand, according to a group representing the sector. 
Teresa Heeney of Early Childhood Ireland said high staff turnover in crèches is a cause for concern and that there are not enough workers to meet the needs of a growing sector.
She was speaking at the launch of the biggest ever survey of the early years sector, which found there are more children in crèches or other centre-based care in Ireland than ever before.
The survey by Pobal, on behalf of the government, found that there are 202,600 children attending early years services, a 9% increase on last year.
The average cost of a full-time childcare place nationally has increased by €4, to €177.92 a week.
The survey also found that the staff turnover rate over the past year was 24.7%.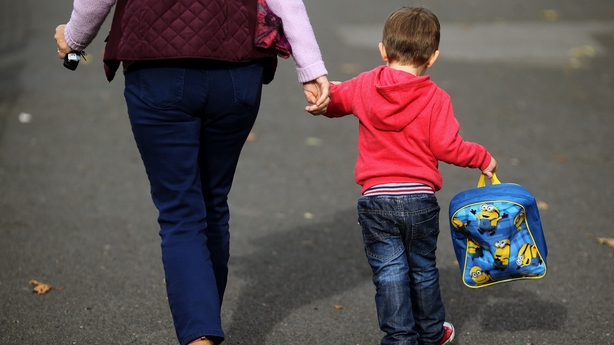 Sinn Féin's Finance spokesman Pearse Doherty has said Ireland's childcare costs are among the highest in the developed world, and called for radical action to be taken.
He said the average cost of childcare is now €700 a month, but in many areas it is higher than this, and the costs are rising.
Mr Doherty also said that thousands of childcare workers are poorly paid and many are choosing to leave the sector.
There is a need for a sector-wide pay agreement to ensure childcare workers are getting a living wage, he said.
Tánaiste Simon Coveney said that over the last four years, the amount of money available to reforming the childcare sector increased by 117%.
He said the available budget had gone from €265m to €575m over four budgets, adding that 200,000 children were able to avail of supports.
The Tánaiste also said there were signs that childcare costs were stabilising.
He acknowledged that more work needed to be done, saying that Ireland had not done well by EU and international standards, but supports and affordability is changing.
Additional reporting: Edel McAllister