Partial human remains found 17 years ago in Co Clare have been identified as those of 20-year-old Aengus (Gussie) Shanahan, who disappeared in 2000.
Bone fragments were found in October 2001 in the River Shannon close to Bunratty, but until very recently it proved impossible to extract a DNA sample.
Scientists at Forensic Science Ireland recently developed a system to extract a DNA sample and it has provided a match with the family of Mr Shanahan.
His family has been informed.
Mr Shanahan disappeared in Limerick city on 11 February 2000 and his family has mounted a campaign to raise awareness about his case ever since.
Father Aquinas Duffy, a priest based in Dublin who is a cousin of Mr Shanahan, said the news that partial remains had been identified as those of Gussie brought both relief and closure for so many people.
Fr Duffy had set up the website missing.ie as a legacy to his cousin and to help other families whose relatives were missing.
He said it had been such a long haul over the past 18 years for the family, and there had been so many theories about his whereabouts over that time.
Fr Duffy said he never ever thought he would see this day and he believed Gussie would never be found.
He said hopefully Mr Shanahan's partial remains can now be buried with his mother Nancy, who passed away two years ago without ever knowing what happened to her son.
We need your consent to load this rte-player contentWe use rte-player to manage extra content that can set cookies on your device and collect data about your activity. Please review their details and accept them to load the content.Manage Preferences
CCTV footage showed Gussie Shanahan leaving pub
Mr Shanahan had been missing for more than 18 years.
On the night of Friday 11 February 2000, he spent the evening in Coopers Bar in Limerick city with some friends, but stayed on in the pub by himself when they headed home.
He was due to stay with those friends just across the road from the pub but he never arrived.
CCTV footage showed him leaving Coopers Pub at around 10.30pm.
Those three seconds of CCTV footage would be analysed again and again down the years by gardaí.
The footage showed Mr Shanahan wearing a distinctive white and red jacket and carrying a bottle of Budweiser in his hand.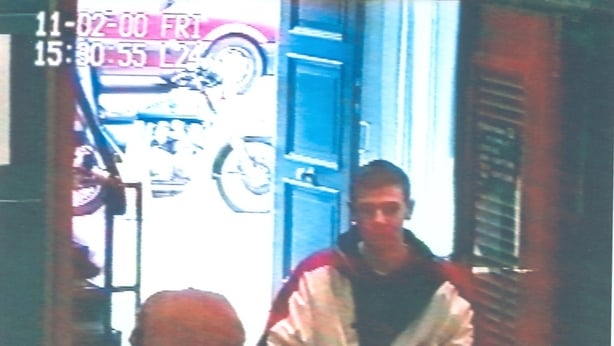 Subsequent garda inquiries found a witness who told how Mr Shanahan had his hand to his head as he walked across the road, and that he seemed agitated.
He went to the door of the flat but he did not knock. Instead, he placed the bottle of beer on the ground and he turned to his left and walked a short distance and then turned right into a side street known locally as Angela's Ashes Lane. He was never seen again.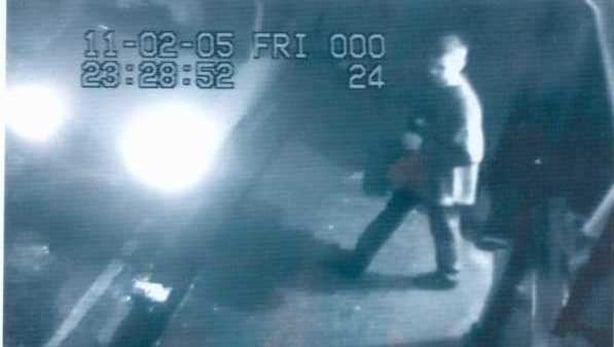 Mr Shanahan's parents, Bob and Nancy, mounted a huge publicity campaign, doing everything in their power to find their son.
They, and his sisters Réiltín and Gráinne, and brother Riobeard, were left devastated by the disappearance.
Two years after he vanished, Mrs Shanahan suffered a stroke and died in 2016, still wondering what happened to her son, and still pleading for information.
Some years ago in an interview for RTÉ's Prime Time on missing men, Mrs Shanahan said: "I am sure Gussie would have rung me if he was alive.
"I believe he may have come to harm and I wonder did he suffer. Was he tortured? Nothing can be as bad as not knowing what happened to my son. I can't grieve, I can't move on. Our lives are a daily torment."
Gardaí are continuing to appeal for any information in relation to Mr Shanahan's disappearance.
Anyone with information is asked to contact Roxboro Road Garda Station on 061-214340, the Garda Confidential Line on 1800-666-111 or any garda station.

Additional Reporting Cathy Halloran