A 14-year-old boy, who was yesterday granted leave to remain in Ireland along with his mother and older brother, has said he feels like a burden has been lifted.
Nonso Muojeke's classmates mounted a campaign against his deportation and a petition to stop it was signed by 22,000 people.
Today Nonso said he is "super happy" that his family does not have to worry anymore and he said he had been very worried about his family, particularly his mum, in the past.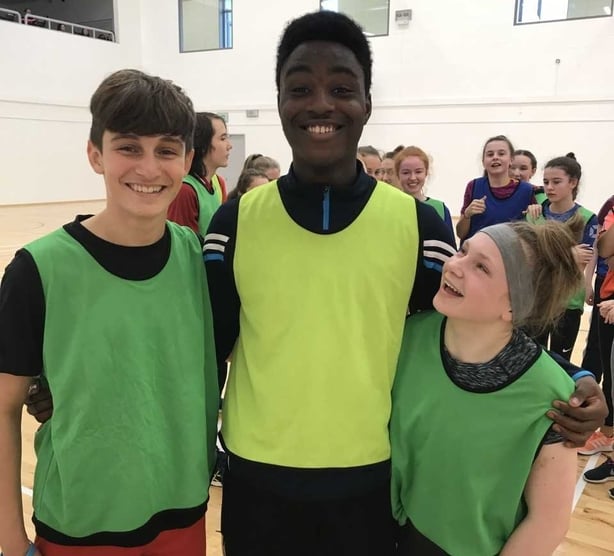 Nonso said he did not expect the decision to come so soon and thought it might take another year or two.
He said his mum woke him in the early hours of yesterday morning to tell him.
He said she was so happy and kept "talking and talking about it" and texting his brother and those who had supported them.
Nonso said he plans to study hard and train at basketball.
He added that he hopes he can study in the US, join a basketball team there and "hopefully get drafted."
Nonso's older brother, Victor, is a student of product design at UL where he was awarded a scholarship under the 1916 Bursary Fund.