Minister for Health Simon Harris has pledged to "work to build a programme worthy of women like Emma" after the mother of five died of cancer at the age of 37.
Ms Mhic Mhathúna was one of the most public figures in the CervicalCheck crisis.
Mr Harris said: "I am very sad to hear of Emma Mhic Mhathúna's passing. She showed incredible bravery in fighting a terrible disease.
"My thoughts are with her family especially her five children on this dreadful loss.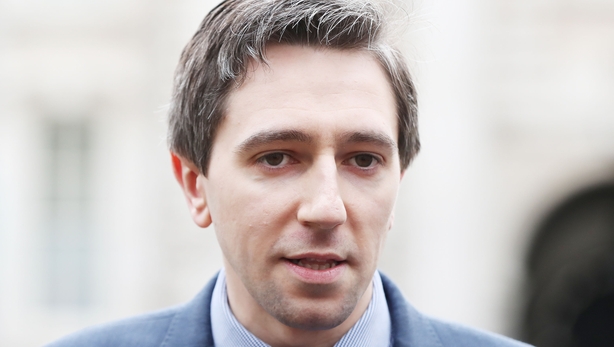 "We must beat this awful cancer through vaccination and screening. We will work to build a programme worthy of women like Emma."
President Michael D Higgins paid tribute to Ms Mhic Mhathúna, saying in a statement: "I was greatly saddened to hear that Emma Mhic Mhathúna has died.
"When I met her and her children in May, I was greatly struck by her poise and bravery, in the midst of what was a very difficult time for her family and friends.
"On behalf of the people of Ireland, I send my condolences to her family, friends, the wider community in west Kerry, and to all those who have shared Ms Mhic Mhathúna's journey as she battled the disease."
The Taoiseach has also extended his condolences to the family and friends of Ms Mhic Mhathúna.
In a statement, Leo Varadkar said: "I extend my heartfelt sympathy to Emma's family and friends and especially her children. In her life, Emma did us all a huge service with her advocacy for the HPV vaccine.
"Despite her own tragic experience, she consistently supported the screening programme and encouraged women to continue engaging with the service.
"I am determined that something positive should come from this tragedy, and it's my objective to virtually eliminate cervical cancer in Ireland.
"But tonight our thoughts are with Emma's young family on her early and untimely passing. May she rest in peace. Ar dheis Dé go raibh a hanam.'
---
Read more:
Emotional interview after terminal diagnosis
Emma Mhic Mhathúna settles case for €7.5m
---
The Irish Cancer Society said: "Ms Mhic Mhathúna showed tremendous bravery in talking to the nation about her cervical cancer diagnosis.
"Through her honesty she became a hugely influential advocate for women's health and an inspiration to so many.
"Ms Mhic Mhathúna's important efforts in highlighting the HPV vaccine will mean fewer women will have to go through a terrible disease which has taken her life all too soon."
The HSE said: "Throughout the summer, Emma's steadfast courage and advocacy in the face of a terrible prognosis was central in the establishment of the Scally Review.
"The 50 recommendations from the Scally Review will undoubtedly improve the quality of cervical screening in this country into the future."
It added: "Emma remained in close contact with the HSE over the past number of months in order to receive briefings on improvements taking place in cervical screening.
"The HSE would like to express its deepest condolences to Emma's children and other family members on her untimely death".