Olive Foley, widow of Irish rugby player Anthony Foley, received a standing ovation at the World Meeting of Families after an emotional speech about losing her husband.
She was speaking at a panel discussion alongside rugby star Ronan O'Gara, former Manchester United player turned priest Fr Philip Mulryne, and Kerry GAA all-Ireland winner Aidan O'Mahony, about the importance of faith and family in sport.
Ms Foley said the support she and her two sons received in the wake of her husband's sudden death in 2016 was priceless.
"Anthony was an everyday man, for a pretty big man off the field, in a tough game, off the field, as a husband and as a coach, he went about his business with humility and kindness.
"People could relate to him and had a bond with him, it's fair to say he was an idol to many, but nowhere was he idolised more than at home.
"Losing my husband, confidante and best friend, but most of all the father of my children, created a void that is impossible to fill."
Anthony "Axel" Foley died from a heart attack in a Paris hotel room in October 2016.
He was head coach for Munster Rugby Club and had travelled to France for a match against Racing Metro.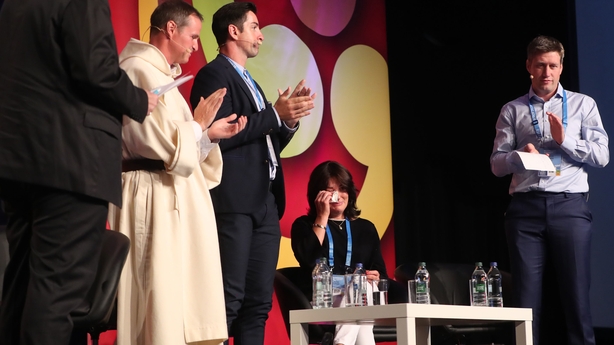 Breaking down during her speech, Mrs Foley hailed her family at home, and within sport.
"In those darkest hours, the arms of that family wrapped their arms around me and my family in a way that was remarkable and have done so ever since.
"Anthony gave everything to sport, and sport has really given back.
"They joined together and wrapped us in a blanket of support, and that includes Ronan O'Gara, who was amazing at the time."
More than 1,000 people in Dublin's RDS arena stood up to applaud Mrs Foley after her speech.
A visibly upset Mr O'Gara took to the stage after Mrs Foley to talk about what faith in sport meant to him through his rugby career.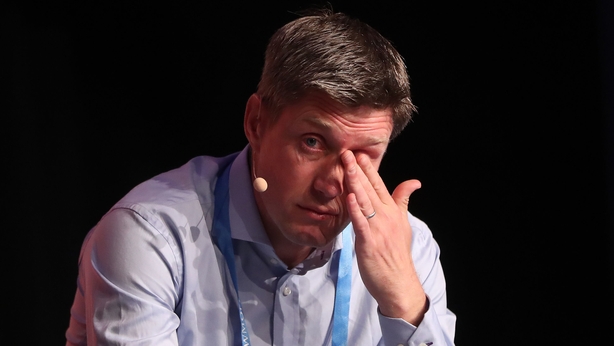 "I'm here today to support Olive, and although it's a cliche, the family which Axel laid was incredibly tight, it was special dressing room and that dressing room becomes your family.
"It has enriched our lives, it helps us to deal with real issues, sharing thoughts and worries, creates values and respect, for me that's what today is all about."
Ronan O'Gara won 128 caps for Ireland, winning three Triple Crowns and the Grand Slam in 2009.
He also played on three British and Irish Lions tours, winning two caps, and played for 16 seasons with Munster, including under Anthony Foley, with whom he won two Heineken Cups.
Fr Mulryne, former Manchester United and Norwich City player, also spoke about his decision to become a priest, how he fell away from his faith as a soccer star, and returned to it later in his career.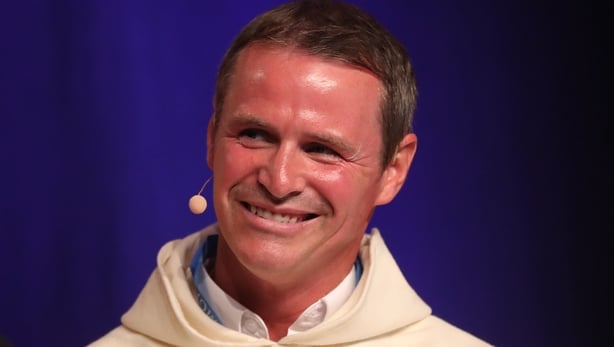 He hailed managers Alex Ferguson and Malky Mackay for creating family values within successful teams, teaching young players humility and dedication, adding that as a homesick youngster, Mr Ferguson would phone his mother in Belfast to reassure her that her son was coping away from home.